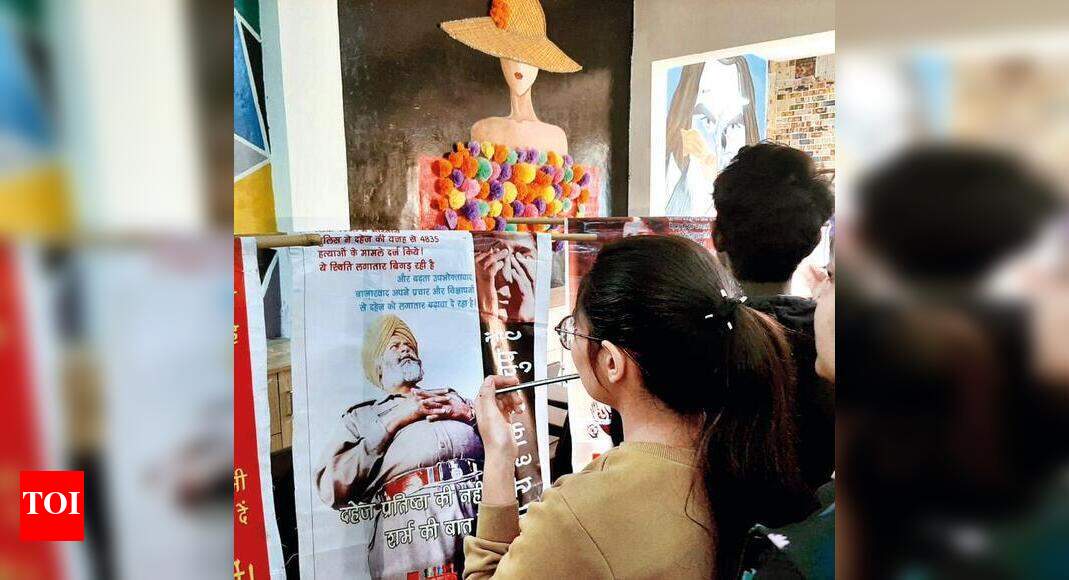 Lucknow: A "16 Days of Activism" campaign through an "exhibition of photos, posters and poetry" against gender discrimination and marriage without consent was launched on Friday. He started from Lucknow University College of Arts and Goel Institute of Higher Studies Mahavidyalaya (GIHSM).
A similar exhibition will be held at 15 other higher education institutions, including Karamat Girls' PG College, Avadh Girls' PG College and Navyug Girls' Post-Graduate College.
The event at LU was opened by the Head of the Fine Arts Department, Professor Sanjeev Gautam, and at the Fine Arts Department of GIHSM by its Head, Professor Shikha Pandey.
Organized by Oxfam India, Samta Network and Dastak Manch, the campaign will run through December 10 with different themes and covering several days of observation – from the International Day for the Elimination of Violence against Women to International Human Rights Day and World AIDS Awareness Day.
"The objective is to sensitize young people to gender stereotypes, domestic violence against women, laws on raising the age of marriage, gender prejudices and discrimination in society and the understanding marriage without consent, "said Sanhita Mishra, a member of the organization. Committee.
"An exchange of dialogue between students will also take place during these events," she added.
FacebookTwitterLinkedinE-mail