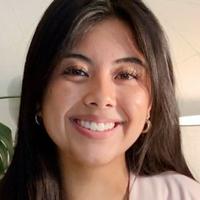 In his candidacy essay to become a daily page in the Kentucky House of Representatives on an upcoming day devoted to family resource and youth service centers, Highland Elementary School fifth-grade student Atley Thompson said that he had seen firsthand how valuable the FRYSCs were to everyone. students.
Recently, one of Thompson's classmates suffered a fire and lost everything, he wrote in his application, and Highland Family Resource Coordinator Ellie Humphrey helped him to get clothes and other necessities.
"I was filled with gratitude to him for helping him out," Thompson said of his resource coordinator. "She also offers family activities to promote kindness, gratitude and togetherness. She sends home information on how to get help with daily needs.
Family resource coordinators know that focusing on families is the key to success for all children, he wrote.
Thompson will be joined by Daviess County High School sophomore Isabella "Bella" Skibba to introduce the Daviess County Public Schools District on March 1 for the Family Resource/Youth Service Centers Coalition of Kentucky Legislative Page Day in Frankfort. .
Daily pages are between 10 and 18 years old and provide services to all representatives and staff by passing messages, running errands, delivering bills or copying documents.
The application process includes a submitted cover letter with information from the student about why they would like to be a homepage, as well as a resume. Students may also be asked to interview for a job, and they must be in good standing, according to the Kentucky Legislature.
Skibba said she wanted to take the Page Day opportunity to see the state legislature "operate live."
The policy-making process, she said, and the time and deliberation that goes into the process fascinates her. It's also great preparation for the mock government conferences she attends with her high school's student Y club, like the Kentucky Youth Assembly and the Kentucky United Nations Assembly.
"I'm beyond thrilled to represent my district, school and family resource center in Frankfort this year," Skibba said.
Humphrey said these hands-on experiences are great for students because they support FRYSC, but they also give students a chance to see the program in action. Thompson's leadership was one of the reasons he was invited to apply for the legislative page program.
"His teacher nominated him because he is a very conscientious student and they wanted to give him more opportunities to encourage his education," Humphrey said.
DCHS Youth Services Center Coordinator Megan Nicodemus said she was also looking forward to joining Skibba in Frankfort. Being a legislative page allows students "hands-on, real-life educational experience and memories that can change a life."
FRYSCs go "above and beyond" in their roles on a daily basis because they support students, their families and the community, Nicodemus said.
It is important that lawmakers continue to support FRYSCs as they help the whole child, she said, and it is important for all to advocate for continued legislative support so that educators and FRYSCs can continue to remove all barriers to student education.
"We build bridges between school, home and community," she said.