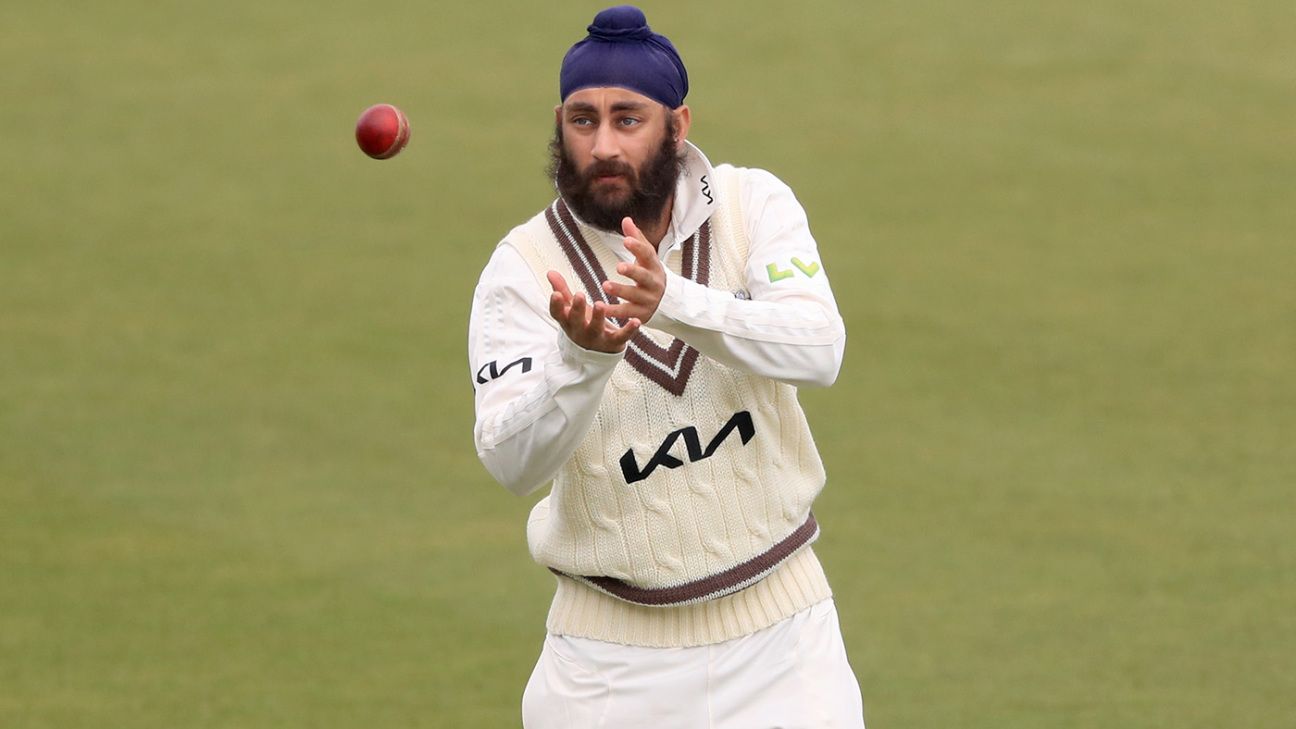 Amar Virdithe Surrey offspinner, has joined Somerset on a short-term loan and will be available for the club's trip to face Lancashire at Southport, from Monday.
Virdi, whose prowess has earned him recognition from the Lions of England, has exceeded Surrey's demands this season, with their new head coach, Gareth Batty, preferring to hone the all-round skills of Will Jacks as the Premier League offspinner. 'crew.
Now, however, with Jack Leach unavailable for Somerset due to his England involvement, Somerset cricket manager Andy Hurry has seen 23-year-old Virdi as the ideal replacement.
"Jack Leach is unavailable for the game against Lancashire, and with Amar currently not playing First XI cricket, we thought he could add real balance to our squad at Southport," Hurry said. .
"Having worked with him before in the England U19 programme, and with Jason having worked with him with the England Lions, we have a strong awareness of his ability on the ball and his character. He is a quality spinner with genuine international aspirations, and we are delighted to be able to welcome him into our environment."
Virdi made his County Championship debut against Essex in 2017 and has featured in 40 Premier League games to date, claiming 123 wickets at an average of 29.73. His best match figures of 14 for 139 came against Nottinghamshire in 2019.