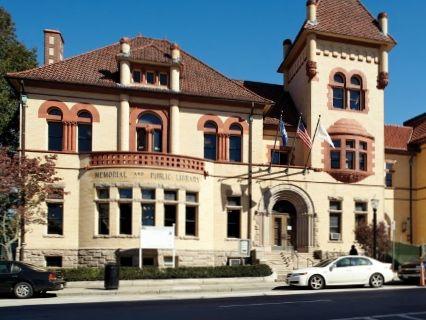 Summer is finally here, and things are looking a little brighter (especially now that we can see so many of your pretty smiles again)! We're excited to announce once again that our summer reading programs will start at the end of this week … it's the 90th anniversary of our kids summer reading program, and we have some amazing programs too. and fun for teens and adults! It all starts this Friday, June 25.
Newborns of students entering Grade 5 must enroll in our Kids program, where they can earn badges each time they read (or are read) for at least 15 minutes, or to participate in one of the suggested activities. Each badge earns you a ticket to use for our end of summer draw! Our Teen program, for students in grades 6 to 12, works the same way: once enrolled, participants will receive a badge for every 60 minutes of reading or for completing any of the activities. All you need to get started is to register for the "Beanstack" website / app, where you will log all your readings. You can register online at www.westerlylibrary.beanstack.org, or by downloading the Beanstack Tracker app. Once you have registered, please stop by the children's or teens rooms in the library and you will be able to choose a free book just for your participation!
To all "adults": we have not forgotten you. You can also sign up for our adult summer reading program through Beanstack. For every book you read, you participate in a draw for a Chamber of Commerce gift card… because adults also deserve prizes! We'll have reading lists available to help you find your new favorite book, or you can try our personalized book recommendation service through our website.
While reading is fun in itself, it wouldn't be summer without a host of fun programs. This year our theme is "Tales and Tails" and many of our programs are animal related. Our Youth Services Department has partnered with Stand Up for Animals (July 15) and the Living Shark Museum (August 12). for virtual programs and crafts. Adults can look forward to a fascinating talk from Peter Green on the Providence Raptors on July 14, and people and pets of all ages can enjoy our virtual "Pet Parade" on July 16. every Monday, for children, adolescents and adults. For a full list of events, visit westerlylibrary.org/events and be sure to subscribe to our YouTube channel for videos and program recordings. Mark your calendars now for June 25, and in the meantime, stop by and check out some summer reads from the library!
Most Popular Books
1. "The Four Winds" by Kristin Hannah
2. "The Last Thing He Said To Me" by Laura Dave
3. "Golden Girl" by Elin Hilderbrand
4. "The Midnight Library" by Matt Haig
5. "This Summer" by Jennifer Weiner
6. "Malibu Rising" by Taylor Jenkins Reid
7. "The People We Meet on Vacation" by Emily Henry
8. "The Young Girls" by Alex Michaelides
9. "La folie des foules" by Louise Penny
10. James Patterson's "21st Birthday"
Most Popular DVDs
1. The Father
2. Minari
3. French release
4. Person
5. Promising young woman
6. Godzilla vs. Kong
7. The Courier
8. Palm Springs
9. City of Lies
10. Anger of man
This week
MONDAY – 10 a.m. to 7:30 p.m., Crafternoon To-Go: Patriotic Wreath – We'll provide you with all the supplies you need (and instructions) to make your own door wreath to celebrate July 4th! The kits are first come, first served and available on the 2nd floor of the library; 5-6 p.m., Yoga in the Park with Julia Reid – Join us for an all-level yoga class with a mix of powerful and restorative poses. Please bring a yoga mat or towel, water, and comfortable clothing that you can walk around in and find yourself in the large lawn near the memorial fountain.
TUESDAY – 9 a.m. to 10 a.m. Yoga in the Park with Chelsea Hauck – Join us every Tuesday for a beginner yoga practice on the YMCA side of the park. Please bring yoga mat, towel, water bottle; 1:00 p.m. to 4:00 p.m. Community Resource Advocate – Our volunteer Community Resource Advocate is available by email to help you connect to local services / resources. Email him at [email protected]; 3 pm-3.45pm, Teen Livia Trivia – Join us for some fun! We will meet through Zoom and using Kahoot. Topics will vary. Email [email protected] to register; 5:30 p.m. to 7:30 a.m. Virtual Knitting and Crochet Club – We always meet virtually! Email [email protected] for more details.
WEDNESDAY – 9:30 am-10:00am, Essentrics Stretch in the Park – This 30 minute workout will lengthen and strengthen all muscle chains in the body. Bring a mat, towel, and water. The class meets on the YMCA side of the park, next to the stairs (weather permitting); 12:30 p.m. to 2 p.m., Virtual Tech Social – Join us on Zoom for help with your technical questions. Pre-registration is required.
THURSDAY – 10 a.m. – 10:45 a.m. Walking Club – The group will meet at the Memorial Fountain and enjoy a walk in the park while chatting about books, movies or whatever comes to mind. Register at www.westerlylibrary.org; 4 pm-4.45pm, Teen Book Club – Join teen librarians for book discussions, recommendations and creative writing tips! For more information or to register, please contact [email protected]; 7-8pm, Flock Theater presents "Cyrano De Bergerac" – Join the Flock Theater in Wilcox Park for a special in-person production of "Cyrano De Bergerac" by Edmond Rostand (translated by Brian Hooker). The production runs from Thursday June 24 to Sunday June 27.
FRIDAY – 10 a.m. to 10:20 a.m. Facebook Live Story Time for Kids – Join our Kids Room team as every week we host a short story hour via Facebook Live. Participants can go to our Facebook page (Westerly Library & Wilcox Park) and click on the "Live" tab at the top; 10-10: 30am, Build a Buddy (FULL) – Registrants can visit our YouTube channel for a step-by-step tutorial on how to make a four-legged friend!
Cassie Skobrak is Reference Librarian at the Westerly Library.