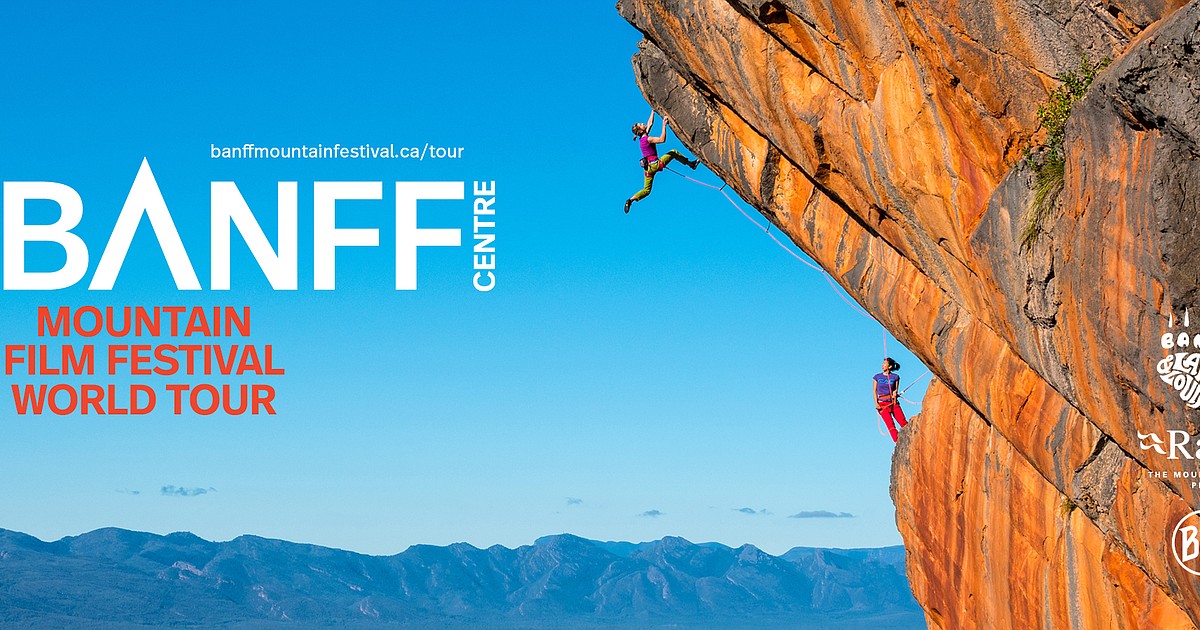 The Banff Film Festival will take place in a new location – the Wachholz College Center at the FVCC – on December 6 and 7 (Tuesday and Wednesday) at 7 p.m. Different films will be screened each evening and the doors will open 60 minutes before. Tickets are available at wachholzcollegecenter.org
The Banff Central Mountain Film Festival World Tour grew out of the Banff Central Mountain Film and Book Festival, which began in Banff, Alberta. In 1976, a tight-knit group of mountaineers and outdoor enthusiasts conceived the Banff Festival of Mountaineering Films. This one-day gathering grew into the famous international festival it is today. Over 30 years ago, the Banff Center Mountain Film Festival began an outreach program to bring the festival to other communities. This became known as the Banff Center Mountain Film Festival World Tour and now reaches over 40 countries and brings mountain films to audiences of over 550,000 people worldwide in approximately 550 locations.
The festival is a fundraiser for the Flathead Nordic Backcountry Patrol (FNBP), a non-profit group of volunteers trained and prepared to respond to any type of backcountry winter emergency. The FNBP maintains national certification through the National Ski Patrol and partners with the Flathead National Forest and the Flathead Avalanche Center to promote avalanche education and awareness in the Flathead Valley. Members are an integral part of the Montana search and rescue community by joining local search and rescue organizations to respond to emergencies in and around the Flathead Valley. Members have experience in a wide variety of backcountry specialties: avalanche rescue and education, mountain travel and education, outdoor emergency care and transportation.
For more information, email [email protected]