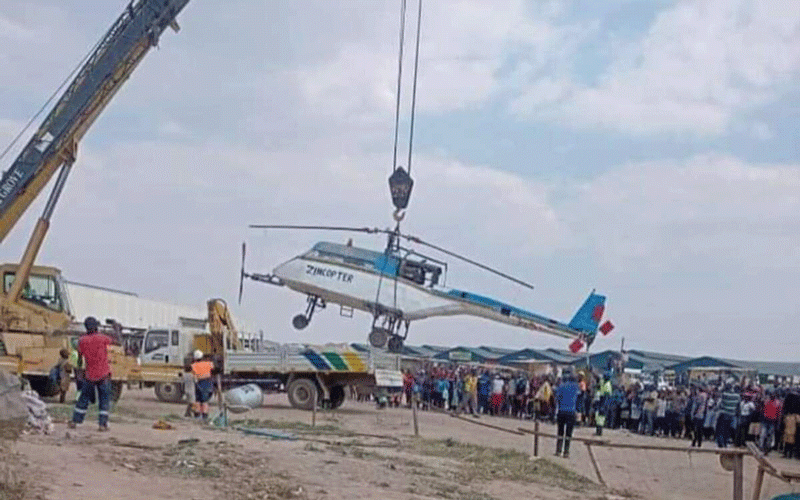 JUST after the 2013 general election, a local youth organization – Youth Empowerment and Transformations Trust (YETT) published an essay contest ad in the media titled 'If I were Minister of…'. in which they called on young people and young people to choose a minister of their choice and present solutions to the problems they thought were affecting young people.
Meanwhile, the late former President Robert Mugabe had just appointed a new cabinet. In his plethoric cabinet, he had just appointed the former governor of Masvingo Josaya Hungwe Minister of State responsible for liaison on psychomotor activities in education and vocational training. This decision, seen by many as a way to reward its allies, as the two ministries of primary and secondary education as well as higher and higher education, science and technology already served the same purpose.
My favorite choice was this very controversial new ministry and my reasons were strategic. It would give me a helicopter view to write about the entire education system, from primary to higher and tertiary education, the development of science and technology all at once. Since the Ministry of Psychomotricity was disbanded in 2017 and for relatability purposes, I have titled this article under a combined Ministry of Education, Science and Technological Development.
Psycho-what?
The Ministry of Psychomotor Activities of Education and Vocational Training was talking about them and no one knew roughly what it was. Interestingly, one of the local publications at the time actually reported that 3 weeks after taking office, the new Minister of Psychomotricity Hungwe had no idea about his job description.
In choosing this ministry, I had researched and thought deeply and thoroughly about why President Mugabe had created it in the first place. I understood his intentions were good but misunderstood, well I thought so at the time. In President Mugabe's head I thought he probably created the ministry to sort of oversee both the ministries of primary and secondary education and the ministry of further and higher education based on the 1999 Nziramasanga Commission report.
After submitting my essay, a few months later, the selection process was complete and it was to my surprise that towards the end of January 2014, I received a message informing me that I had been shortlisted among the 30 best upcoming writers in Zimbabwe. I had to attend the award ceremony with other young shortlisted candidates. The ceremony was honored by Godfrey Gandawa, then Deputy Minister for Higher and Tertiary Education, Science and Technology Development.
Our essays have been submitted to the Ministry of Higher and Tertiary Education, Scientific and Technological Development. What prompted me to retrieve these nearly decade-old archives was the continued ridicule of Daniel Chingoma and the recent backlash from the University of Zimbabwe authorities ordering him to remove his helicopter from the institution's premises. , otherwise "they would burn it". This was revealed by Chingoma in a radio interview recently. Young people are watching and this response, in my opinion, sets a bad precedent and dampens the spirit of research and innovation.
The sad story of Daniel Chingoma's Zimcopter
In my 2013 essay, I highlighted Chingoma's story and how, despite not having a college degree, he went the extra mile to work with what he had to design a helicopter from scrap metal, an engine car, a Lexus V8 engine. It had side mirrors from a bakkie Hilux and a tobacco thermometer in the cockpit.
I wrote how saddened I was by the lack of action from the government to help him and how the government through the Department of Psychomotricity needed to prevent this from happening again in embarking on a massive "exercise of educational revolution" which in turn will create what I have called "a new nation of technicians, scientists, artisans and entrepreneurs" to reduce the scourge of unemployment in the country.
In addition, I advised the ministry to give priority to the "revolution of the education system" by revising the school curriculum and introducing hours of practical learning at the primary level. For example, during hands-on time, children had to be creative by making wire cars, wire objects, building clay houses, etc. This would be for talent scouting. At the end of the 7-year-old primary education, there would be an additional practical exam and it would be easy to quickly identify talent at this stage.
At secondary level, I advised the reintroduction of the Zimbabwe Junior Certificate (ZJC) without segregation to practical subjects. After the junior certificate, depending on the results, those who were good in practical work, science only and crafts would be sent to new schools called technical schools intended for practical science and engineering.
Those who are good in academic subjects would continue to O' and A' levels and the program would place more emphasis on entrepreneurial skills.
To be continued…….
FungayiSox works at TisuMazwi – a communication-centric social enterprise that specializes in research, book publishing, and storytelling projects. He writes on a personal basis. For comment, contact him on 0776 030 949, follow him on Twitter @AntonySox, or connect with him on LinkedIn on Fungayi Antony Sox.
Related Topics