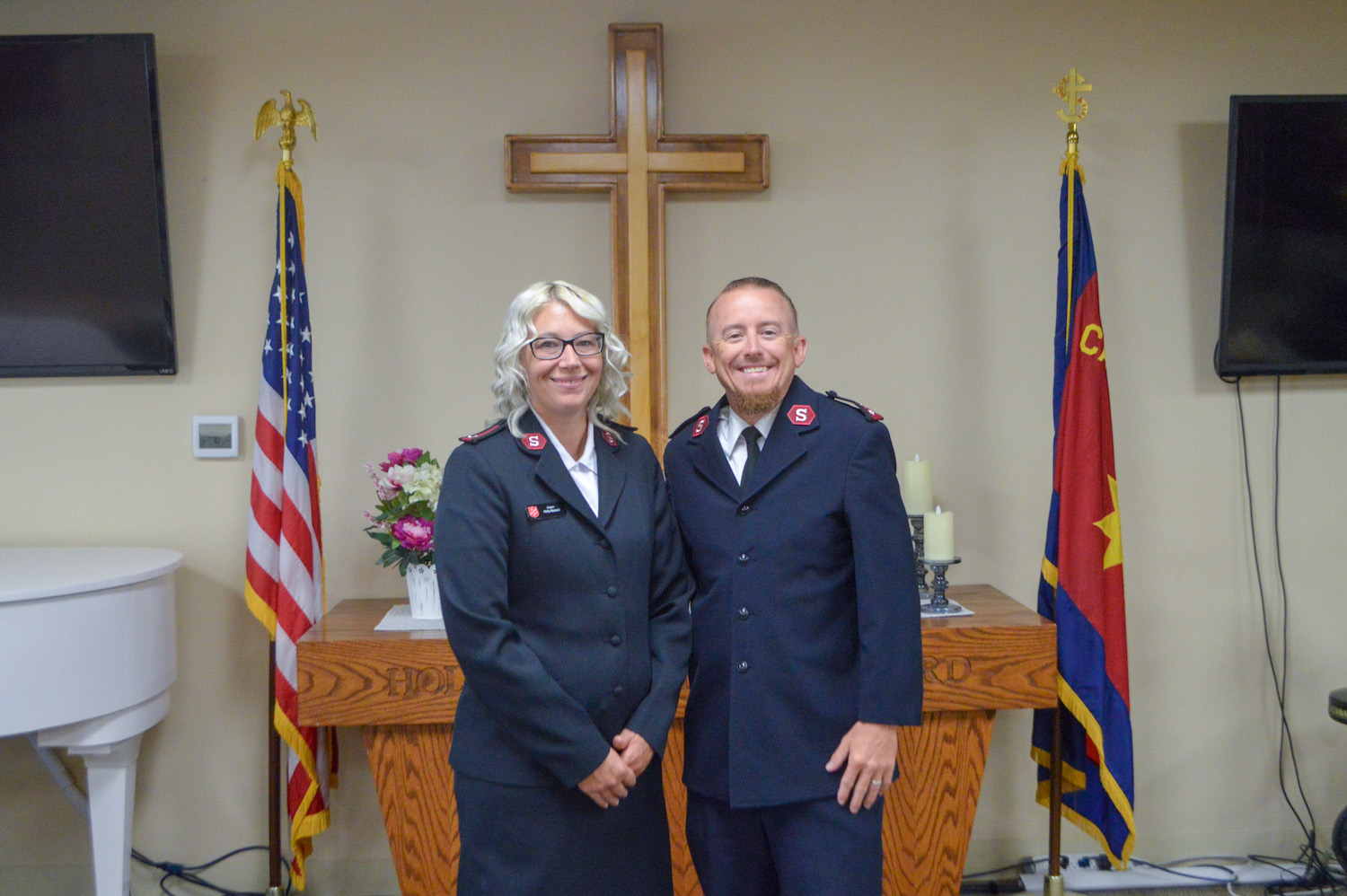 Holly and Immanuel Beeson are the new Salvation Army captains in Carson City, according to a news release.
The Beesons moved from Santa Fe, New Mexico, and joined Carson City Corps a few weeks ago.
Immanuel began his journey with the Salvation Army as a bell ringer at the annual Red Kettle campaign before taking a job at the Booth Family Center in Grass Valley. Holly arrived at the shelter with her three oldest children after a divorce.
The Beesons became Salvationists at the shelter, worked several years in Salvation Army jobs in Napa, California, and then went to officer training school in 2013. They were elevated to the rank of captains in 2020 and spent three years serving as senior pastors at the Santa Fe Corps before learning that they and their six children — ages 5 to 18 — would be heading to Carson City for their next assignment.
They participated as judges in the Downtown Revival Car Show hosted by the Order of the Eastern Star of Nevada on July 9 and met with Carson City Mayor Lori Bagwell and representatives of the International Order of the Rainbow for Girls – a youth service organization for girls between the ages of 11-20.
"We walked around and judged the cars and then handed out trophies – and they gave us a check for $2,500, which was good," Immanuel said.
Although they are just beginning to understand the needs of the community, Holly would like to expand the Salvation Army's youth programs in Carson City.
"I love youth programs," she said. "I think that's super important, especially in a church where it's an older congregation. If we don't build the youth and this next generation as leaders in the church, then eventually there will be no one left in the church.
For more information about the Salvation Army Carson City Corps, go to carsoncity.salvationarmy.org or call 775-887-9120 or stopping by for weekly services at 11 a.m. on Sundays.