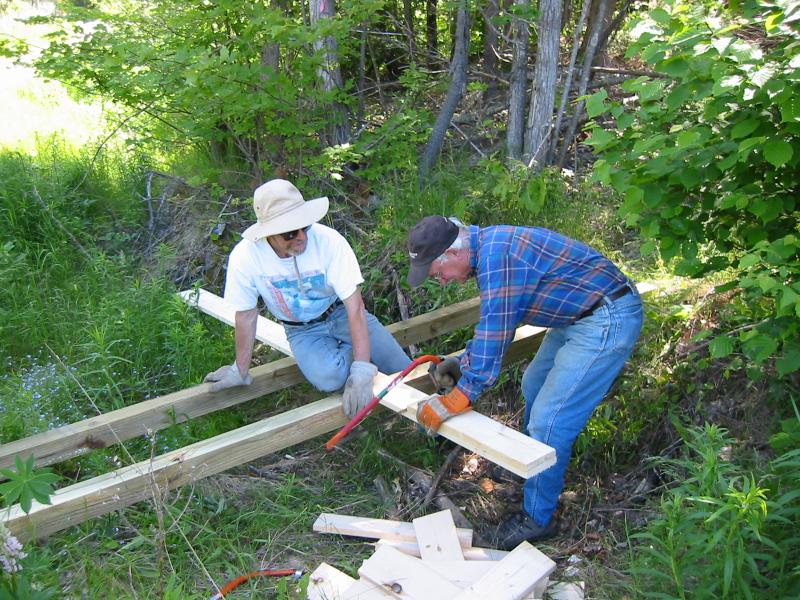 CAMDEN and BELFAST – Do you like going out and meeting new people? Do you want to know more about the ecology of this region? Coastal Mountains Land Trust is looking for new volunteers to help with a wide range of projects including trail work, helping to organize public events, preserve monitoring, invasive plant control, office mailings and supporting outdoor education in local schools through its new Learning Landscapes program.
"Coastal Mountains Land Trust has always been an organization run by voluntary efforts," said Ian Stewart, executive director, in a press release. "The success of our stewardship and community programs depends on the involvement of local people on the ground and at every one of our events."
For those wishing to find out more, the Land Trust is holding two orientation sessions: Thursday, May 19, 6-7pm, at the Land Trust office at 101 Mount Battie Street in Camden; and Thursday, May 26, 6-7 p.m., at the Head of Tide Preserve, Belfast.
As there is currently no postal address for the Head of Tide reserve, to get there from Belfast, take Main Street West and turn immediately right onto Waldo Avenue. After 2.5 km turn right onto Doak Road. The parking lot is on the right immediately after Doak's Machine Shop.
At each session, Land Trust staff will provide an overview of the Land Trust's conservation programs as well as a summary of the volunteer positions the Land Trust is looking to fill. Please register to attend by emailing [email protected] or calling the office at 236-7091.
Coastal Mountains Land Trust has worked since 1986 to permanently conserve the land for the benefit of the natural and human communities of West Penobscot Bay. The Land Trust has protected over 10,000 acres, providing 50 miles of trails for public recreation.