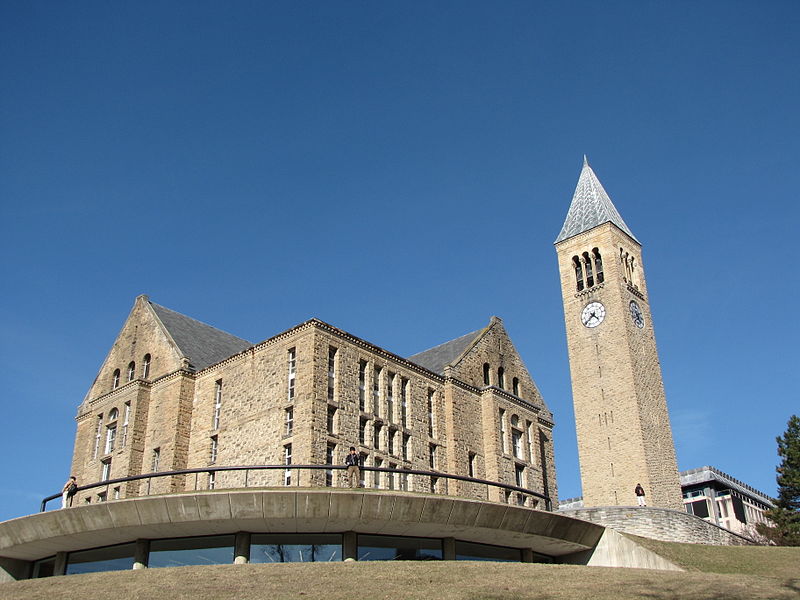 Wednesday, March 16 marked a 24-hour fundraising frenzy called "Cornell Giving Day" when Cornell friends and alumni were called upon to donate to very specific causes. Giving Day is the closest thing to a free market in philanthropy where many causes were highly visible in their fundraising success.
In recent years, campus activists have "demanded" that Day Hall fund various on-campus or off-campus programs. For example, Native students demanded that Cornell surrender most of the land it owns in Tompkins County to the Cayuga Nation. Likewise, in the summer of 2020, a group of faculty and graduate students demanded that Cornell donate millions to build a community center on South Ithaca for underprivileged youth. When such gifts are not received, campus activists use it as proof that all Cornell alumni must be racist.
Giving Day is based on a website that has a separate page for each cause filled with color photos, engaging text and video – all designed to convince a donor to choose a donation amount and then make a donation. Each cause can recruit matching donors or donors who release a bonus gift once a certain threshold is reached. Competition between causes is highlighted with leaderboards and bonus giveaways when a group's number of donors exceeds last year's total. Day Hall tried to give certain groups such as the Women's Center more favorable placement at the top of student and campus life causes. There was also a broad category called "Diversity and Inclusion" which listed photos and links for 37 different Cornell programs seeking funding.
Giving Day is a true measure of donor intent, as it funds ongoing expenses rather than large gifts for endowments, multi-year projects, or deferred giving plans. Granted, it measures "street appeal" rather than the result of long-term cultivation and grooming by one or more Cornell development officers.
Giving Day was the product of an external contractor (who organizes similar events at other colleges) as well as liaison managers with the Office of Alumni Affairs and Development. One manager took care of all of student and campus life (including athletics) while another took care of fundraising for diversity and inclusion. Now that all the data is available, we can tell how the people who actually donated to pay the bills cast their "dollar votes." Are they "woke" or more traditional? What is it about their Cornell experience that has given them lasting value that deserves their support?
Of the total $12,269,529 raised, $5,286,405.20 was for athletics and physical education, with specific donations targeting specific sports. Men's hockey received $214,832 from 316 donors. The women's hockey team received $42,100 from 196 donors. Our worst-performing college football team had 118 donors who gave $70,596. In contrast, the Sprint football team, which is funded solely through Giving Day and does not otherwise receive Cornell funding, had 732 donors who gave $156,629.
As for residential units, Delta Kappa Epsilon fraternity had 127 donors giving $59,725, while Ujamaa had 41 donors giving $3,810, and Akwe:kon had 22 donors giving $1,853. The Latino Living Center (LLC) had 27 donors who gave $6,700.
The College of Arts and Sciences raised a total of $1,157,390 from 1,591 donors. A&S had 61 causes, including Africana Studies which raised $9,207 from 93 donors.
Some fields have more appeal to alumni than to undergraduates. For example, the Cornell Botanical Gardens raised $57,122 from 282 donors and the Ornithology Lab raised $37,045 from 170 donors. Cornell Outdoor Education raised $130,418 from 290 donors and the Johnson Art Museum raised $154,979 from 206 donors.
When Day Hall examines all the data, it is clear that alumni are enthusiastic supporters of more traditional programs, and that if left to alumni donations, revival programs would go bankrupt.
This article was written by a Cornell alumnus who wishes to remain anonymous.