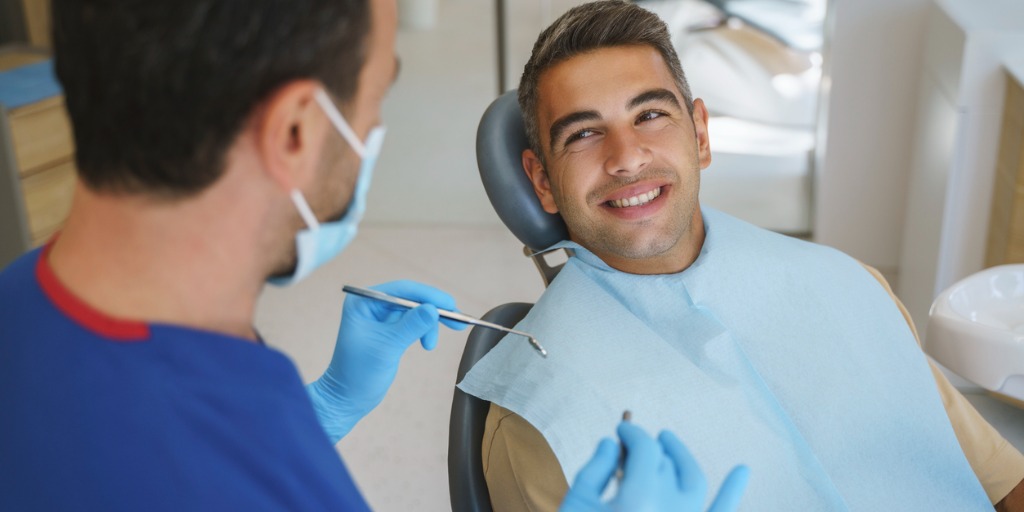 If you are looking to expand your dental practice by increasing your office space, adding a new location, renovating your existing dental practice, or buying another dentist's practice, you may want to consider a dental practice loan.
Expanding a dental practice can be a great way to grow your business and your brand, but it can cost money that you may not have, especially if your dental practice is new.
Read on to learn more about dental practice financing options for your dental practice.
What are the loan options for dental practice expansion?
There are many types of dental office loans, and the type you choose will depend on your plans and what you need the money for, including the loan amount and your repayment plans. You may need working capital loans or equipment financing to expand or pay for renovations to your existing practice and purchase new dental equipment, or you may want to consider a business line of credit to help manage your cash flow.
The type of funding you get will also depend on your qualifications, such as:
Credit ratings (professional and personal)
Time spent in business
Annual revenue
Lenders want to make sure you can repay the loan, so they'll ask you for these and more as proof of your creditworthiness during the loan application process. This information will also determine the type of interest rate and terms you can get – the more creditworthy your business, the lower the interest rate and the longer terms that may be available to you. It is a good idea to learn how to establish business credit so that you are better qualified for business financing.
Here are some types of small business loans and other financing you might consider for your dental business:
Term loans
Term loans are traditional bank loans, and dentists can use them to grow their business. Some lenders specialize in dental office loans or have specific loans for dental office financing, such as Bank of America and Live Oak Bank. Qualifying for term loans from traditional banks may require a higher credit rating, but these types of loans typically come with the longest repayment terms and lowest interest rates, and may also offer more in terms of loan amounts.
Working capital loans
If you're looking to hire new employees, rent new space, or increase your operating overhead, a working capital loan can help pay for these day-to-day expenses. They're often used by businesses that have slow seasons (like retail businesses, tourist businesses, or restaurants with seasonal customers), but they're available to small businesses of all types.
Alternative loans
Online lenders or alternative lenders are another avenue you can take for your dental office loan, especially if you don't have a lot of credit history or a lot of time in business. Borrowers who apply for alternative loans may have an easier time obtaining them, and the application process may also be much shorter. However, these loans can come with high interest rates and short term repayments. It is therefore important to choose the loan program that suits your needs.
Equipment financing
Equipment financing can be a good option if you are looking to renovate or add new equipment to your dental practice. You can consider renting or owning, but you'll likely need a down payment for most equipment loans. As with term loans, you'll need to make sure you can make a monthly payment, and you'll need to have good credit to get the best terms. In equipment financing, the equipment itself serves as collateral.
Business line of credit
A business line of credit can help you free up cash. Unlike a loan, you use the line of credit up to your limit to pay for items as you go, rather than receiving a lump sum. You also only pay for what you use and pay interest on that, based on your annual percentage rate (APR). With most business lines of credit, once you pay back the amount you spent, you can also use it again.
Business credit card
Business credit cards are another great way to open up cash flow for your business. You can use the card to pay for equipment or office expenses, allowing you to open up money for expansion. However, leaving a balance on your credit card can add up quickly depending on the APR or interest rate, and it can be more expensive to use this type of debt than other loans. But it's a good idea to have a business credit card that can help your business build its credit rating, as long as you can afford it.
SBA Loans
The United States Small Business Administration (SBA) offers government-backed loans to small businesses across the United States, including the dental industry. The SBA offers many small business loan programs, including commercial real estate loans. Although SBA loans have some of the best terms available, they can also be very difficult to obtain for a small business owner who does not meet all the requirements.
How can I make more money for my dental practice?
Expanding your dental practice with new equipment, more staff, and increased marketing can be great ways to bring more money into your dental practice. You may also consider expanding into new locations by buying or leasing commercial real estate or buying another dental practice.
There are many practical things you can do within your office to increase income, including:
Develop training to make your employees more efficient
Creating a better patient experience through enhanced customer service initiatives
Automate as much as you can, including data entry, patient reminders, billing, accounting, and scheduling
Specialize in a rare procedure or advanced technique
Make sure your business plan and marketing plan are organized and up to date
While bringing in more cash can help you with your expansion plans, it's often a good idea to consider funding large projects to help you grow your business successfully.
How many square feet should a dental office be?
The size of your dental practice will depend on how many treatment rooms or operatories you wish to have. Most operating rooms will need to be between 300 and 400 square feet. You'll also need space for restrooms, a waiting room, and any other specialized equipment rooms like those for x-rays or surgeries.
The American Dental Association (ADA) recommended that you follow this equation to determine how many square feet your entire dental practice will need:
(Number of operating rooms x area of ​​operating rooms)/0.275
So if you were to have three treatment rooms of 300 square feet each, the equation would be:
(3 x 300)/.275 = 3272.72 square feet.
This can help you determine the type of real estate you would like to rent or buy for your new practice or expansion.
How can a young dental practice market without inbound cash flow?
While dental school may have taught you the ins and outs of good dentistry, you're unlikely to have learned how to be a good small business owner. Marketing your business is the best way to attract customers, but good marketing can cost money.
As a dental professional, there are several inexpensive ways to market a young dental practice, such as:
Creation of a referral program for customers
Encourage clients to leave reviews of your firm on Yelp or Google
Have a good social media presence, including offering special offers or discounts (be sure to follow HIPAA guidelines when it comes to posting patient images, though!)
However, opening a new dental practice may require a little more investment in marketing. Dental office loans and other types of financing can help you make room for more marketing in your budget, helping you earn more money in no time.
What are the best lenders for dental practices?
There are several different financing options for dental practices. Here are some options:
With 5.99% – 18% APRthis can be a good option for dental practices looking for $20,000 – $500,000 for an extension.
To have access to $2,000 – $250,000 fast enough : Funds deposited within 3 business days once approved.
With the SBA loan by SmartBizYou can receive $30,000 – $350,000 in 1 month if you qualify.
Bank of America Dental Loans*
As a national financial institution with branches across the United States, getting a bank of america dental practice loan may be one of your best options. They have special offers on secured term loans and secured lines of credit, and also offer benefits for veterans. They offer financing to start a new practice, buy an existing practice, or expand your dental practice, and the qualifications depend on the type of financing you need.
Live Oak Bank Dental Loans*
Having funded over $1.5 billion in dental practice loans, Living Oak Bank offers loans for the construction of a new practice or the expansion of an existing practice. They can help you find the right financing for expanding, renovating or building your dental practice from scratch.
*All information on these loans was independently collected through Nav. These loan offers are currently not available through Nav.
Learn more about dental equipment financing loans to get an overview of the options available to you.
If you are looking for financing options to grow your dental practice, Nav can help. We take information about your business and its individual needs and match you with the offers you are most likely to qualify for. Register with Nav today to start seeing your options.
class="blarg">