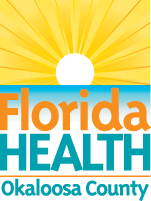 FORT WALTON BEACH, Florida – The Florida Department of Health in Okaloosa County (DOH-Okaloosa) and Tobacco Free Florida recognizes Eglin AFB Youth Center for updating its smoking prevention policy to include e-cigarettes and vaping . The current policy update was adopted on July 14.
Current policy prohibits youth, staff, parents and visitors from possessing, using, consuming, displaying, promoting or selling tobacco products. The update was made to include electronic nicotine delivery systems, tobacco-related devices, imitation tobacco products and lighters. Tobacco prevention resources were also provided to youth and parents.
The teenage brain is still developing. The brain continues to develop until about age 25, and the developing brain is more vulnerable to the effects of nicotine, including reduced impulse control, attention and cognition deficits, and impaired mood.[1] Smoke-free policies can help reduce the likelihood of smoking in adulthood. Nicotine use in adolescence may also increase the risk of future addiction to other drugs.[2]
Eglin AFB Youth Center is a partner of Healthy Okaloosa Summer Care. Through this partnership, Eglin AFB Youth Center and DOH-Okaloosa have worked together to educate youth and parents on the update to continue the tobacco prevention effort. DOH-Okaloosa and Tobacco Free Florida hope to help more places in Okaloosa County adopt smoke-free policies to ensure a healthier community.
If your place of business or residential community is interested in becoming tobacco-free or would like to learn more, please contact your local Florida tobacco-free representative at [email protected]
For more information on quitting smoking, please visit www.TobaccoFreeFlorida.com. People can also access Tobacco Free Florida's online cost calculator to find out how much money they could save by quitting smoking at www.tobaccofreeflorida.com/calculator.
About the Florida Department of Health
The Florida Department of Health, nationally accredited by the Public Health Accreditation Councilstrives to protect, promote and improve the health of all Florida residents through integrated state, county and community efforts.
follow us on Facebook, instagram and Twitter at @HealthyFla. For more information about the Florida Department of Health, please visit www.FloridaHealth.gov.
About tobacco-free Florida
The department's Tobacco Free Florida Campaign is a statewide cessation and prevention campaign funded by the Florida Tobacco Settlement Fund. Since the program began in 2007, more than 254,000 Floridians have successfully quit using one of Tobacco Free Florida's free tools and services. There are now about 451,000 fewer adult smokers in Florida than 10 years ago, and the state has saved $17.7 billion in health care costs. To learn more about Tobacco Free Florida's Quit Your Way services, visit www.tobaccofreeflorida.com or follow the campaign on Facebook at www.facebook.com/TobaccoFreeFlorida or on Twitter at www.twitter.com/tobaccofreefla.
###
1 US Department of Health and Human Services. E-cigarette use among youth and young adults. A report from the medical general. Atlanta, Georgia: US Department of Health and Human Services, Centers for Disease Control and Prevention, National Center for Chronic Disease Prevention and Health Promotion, Office on Smoking and Health, 2016. (Accessed February 3, 2021)
[2] US Department of Health and Human Services. E-cigarette use among youth and young adults. A report from the medical general. Atlanta, Georgia: US Department of Health and Human Services, Centers for Disease Control and Prevention, National Center for Chronic Disease Prevention and Health Promotion, Office on Smoking and Health, 2016. (Accessed February 3, 2021)