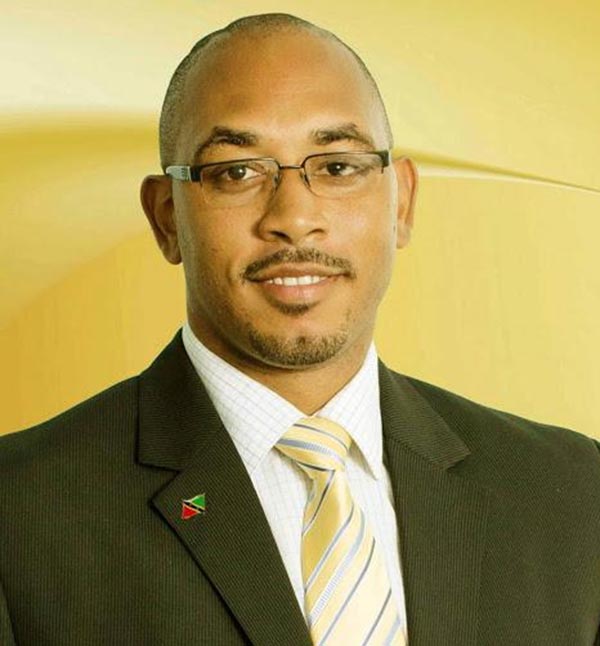 (CMC) – Sports Minister Jonel Powell has hailed St. Kitts and Nevis as the ideal destination for sports tourism after Caribbean Premier League organizers gauged the economic value of last year's tournament to the state Islander at $88.6 million.
For the first time in its history, St. Kitts was the sole host of the popular Twenty20 franchise tournament, hosting 33 matches between August 5 and September 15 at the country's premier venue, Warner Park.
According to CPL organizers, the figure represented a combination of organizer spend, visitor spend and sponsorship value. The total economic impact value for the country was measured at US$8.9 million, with direct expenditures amounting to US$3.3.
"I am very pleased with the data, especially direct spending in our economy and local employment in a very difficult time financially," said Powell, who also holds portfolios for education, youth empowerment and Culture.
"The exposure our Federation has received from over 500 million viewers is invaluable, we hope the world will come to know Saint Kitts and Nevis from now on as not just a fantastic destination for [rest and relaxation] but also a great destination for sports tourism.
"We really appreciate our partnership with the CPL and look forward to developing new opportunities that we can share together."
For the second consecutive year due to the ongoing COVID-19 pandemic, the CPL tournament was held in one country, with Trinidad and Tobago playing hosts in 2020.
St. Kitts hosted five 2019 showpiece matches which CPL said at the time created an economic impact of US$22.3 million.
Home to the St. Kitts and Nevis Patriots who ironically won their first-ever title last year, the country has also staged matches in previous seasons, hosting the finals in 2014 and 2016.
CPL chief executive Pete Russell praised the government of St. Kitts and Nevis for its commitment to the tournament.
"We are extremely grateful to everyone in St. Kitts and Nevis who made the 2021 tournament possible, especially the government who supported CPL to stage another world-class event," he said.
"A special thank you to the Honorable Jonel Powell and his team who spared no effort to ensure we had a safe and successful tournament.
"We are delighted that St. Kitts and Nevis have been rewarded with such fantastic numbers, and of course the winner's trophy."
Citing data compiled by research firm YouGov Sport, CPL said the tournament also generated $79.7 million in sponsorship value for St. Kitts and Nevis – the highest ever received by a host nation. .
Total viewership for last year's tournament was pegged at just over 517 million, surpassing the half-billion mark for the second year in a row.