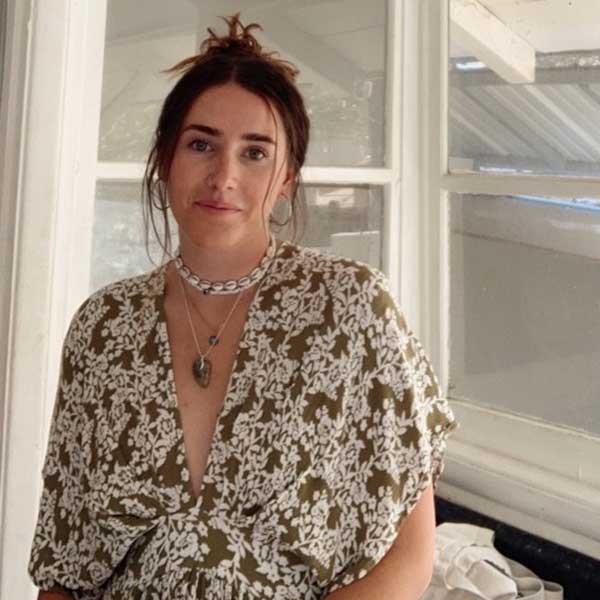 One of the main things Grace Evans had in mind when she applied to the Fulbright program last fall was that she wanted to return to the Arctic.
Her willingness to travel was instilled by her mother, who Evans said was not able to travel much growing up, prompting her to encourage her daughter to visit faraway places and embark on "travels." intensive," like hiking in the Talkeetna Mountains in Alaska or living in the remote town of Ísafjörður, Iceland.
So she applied for an award to teach English in Greenland, in part to get a "foot in the door" of that part of the world.
The moment she learned she was a finalist in mid-March, a shocked Evans broke the news to a close friend who was with her at the time, Harriet Wright, who also accompanied Evans to Iceland.
"It was really special to be able to find out while she was with me, because that was a big reason I applied in the first place," says Evans, who is a 22-year-old class member.
Wright's eyes filled with tears of joy, before she sprang into action, announcing her friend's success to nearby strangers.
After Evans was able to slow down Wright's roll, she called her parents.
Evans said she had never taught English before. Still, she has teaching experience – much of it coming from outdoor education like being a kayak guide and ski instructor – but also occasionally helping teach Spanish at local colleges and working for non-profit organizations in science communication.
"I have quite a long history of teaching students and working with people," she says. "I love working with people, so that aspect really excites me."
Fulbright scholars in Greenland to teach English, says Evans, are generally sought after for their knowledge as first language speakers to help with conversation practice, as teaching assistants.
Evans hopes it will be a two-way street and that she can learn Greenlandic while there.
Evans doesn't yet know exactly where she's headed, but regardless, she's determined to make "local and international friends," a skill she has a knack for given her self-proclaimed small-town upbringing. in Ipswich, Massachusetts.
"A big mission of Fulbright is also to be involved in the community, so it's teaching, but also cultural exchange between Americans and the countries they are sent to," she said. "I'm really excited to meet the community because in these very small, more challenging communities, it's so important."