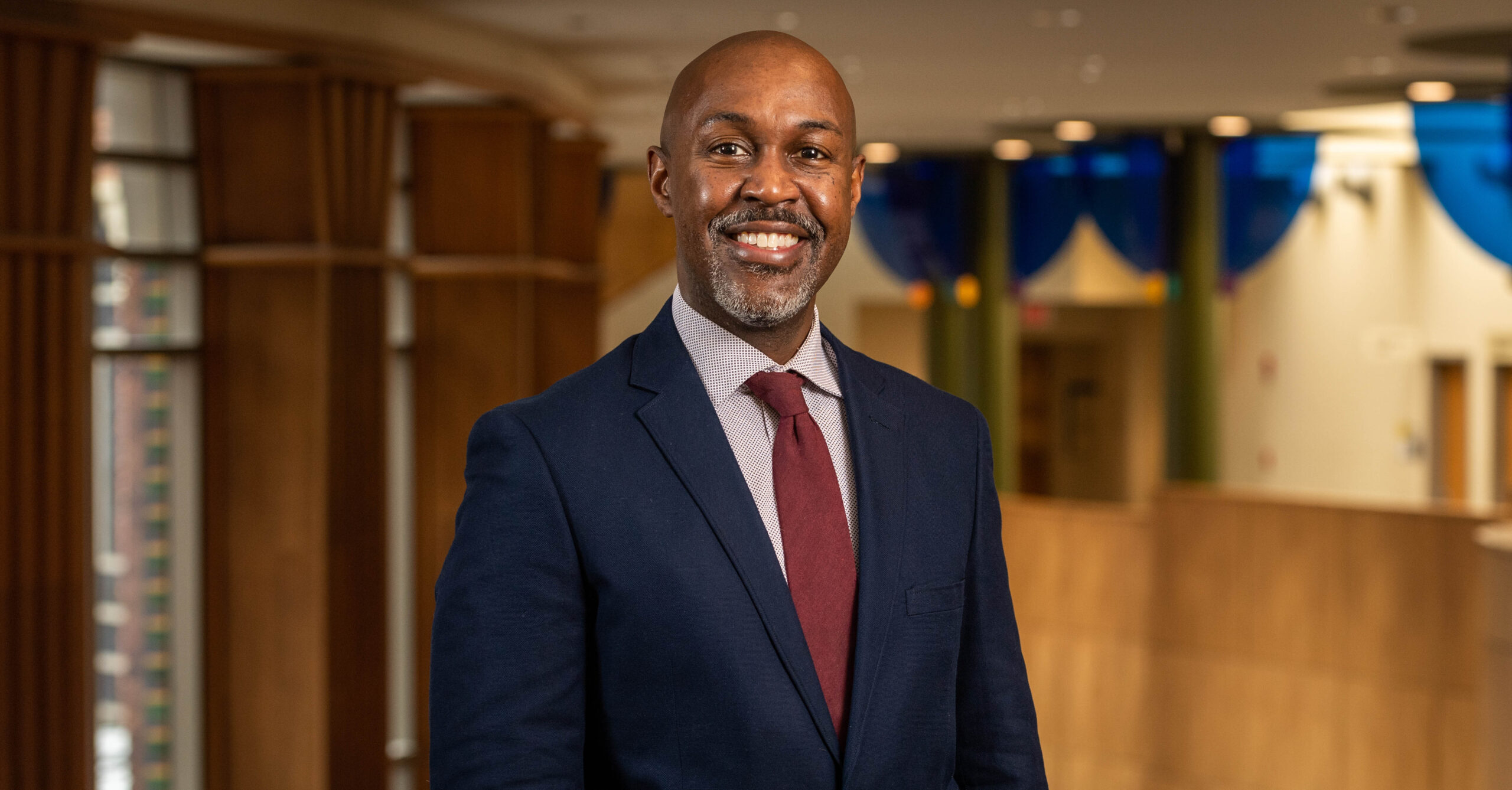 By: Destiny Cook
Source: School of Public Health
The School of Public Health is working with Focus: HOPE, a Detroit-based civil rights and social service organization, to investigate factors that affect how black youth participate in and benefit from hand development programs -work.
Enrique Neblett, a professor of health behavior and health education, will lead the project, which is funded by a $650,000 Institutional Challenge Grant from the William T. Grant Foundation, Spencer Foundation, and Doris Duke Charitable. Foundation.
Challenge grants encourage academic research institutes, schools, and centers to expand existing research-practice partnerships with public agencies or nonprofit organizations to reduce inequities in youth outcomes.
Although workforce development programs may be a viable option to meet the employment needs of young people during the transition to adulthood, current evidence suggests that the benefits of these programs are greater for white participants than for black participants.
The project aims to understand and address how the burden of stress and mental health of Black youth affects participation and outcomes in workforce development programs through community-based participatory research.
"The partnership between (the School of) Public Health and Focus: HOPE will have a positive ripple effect on the economic and mental health of Detroit's youth and create institutional change that increases the respect and value of health practice partnerships. research," Neblett said. .
Recipients take steps to improve an institutional infrastructure to support and reward community-based research and build the capacity of partner organizations to use research in their practice. To support the institutional change portion of the grant, the university and its partners:
Provide seed funding to the Detroit Community-Academic Urban Research Center to support early-career faculty who engage in youth-focused partnership work.
Provide services, including consultation and professional development workshops on building research practice partnerships and community-based youth-focused participatory research for faculty interested in building their skills in public engagement research.
Collaborate with the UM Faculty Senate Advisory Committee on Academic Affairs to convene a task force dedicated to addressing institutional barriers and developing institutional strategies to support community-based research.
Organize a conference at the university to present the work of research practice partnerships.
On the practice side, the grant will advance Focus: HOPE's access, interpretation and use of research through infrastructure support and research training and capacity building. for staff. Neblett says Focus: HOPE will strengthen the School of Public Health's ability to partner effectively and equitably with nonprofit organizations.
"In addition to addressing inequities among young people, our goal is to create change that replaces practices and policies that negatively impact research-practice partnerships with structural investments to support collaborative, equitable, and community-based research. mutually beneficial," he said.
"We are excited about the lasting impact our partnership will have on not only institutional change, but also community change."
Jasahn M. Larsosa, founding director of advocacy, equity and community empowerment for Focus: HOPE and co-principal investigator of the project, said that researching the benefits of promoting mental well-being by reducing Cognitive load and unnecessary hassle in workforce programs is essential for young people's future.
"At a time when work preferences are changing, the pandemic has forced organizations and employers to drastically relax requirements and conditions. This research-practice partnership will provide us with the data needed to pursue these improvements," said Larsosa.
In addition to Neblett, Barbara Israel and Chris Coombe, a professor and research associate, respectively, in health behavior and health education, will collaborate on the project, along with the Center of Academic Innovation and the Detroit Community-Academic Urban Research Center.
Back to news + stories