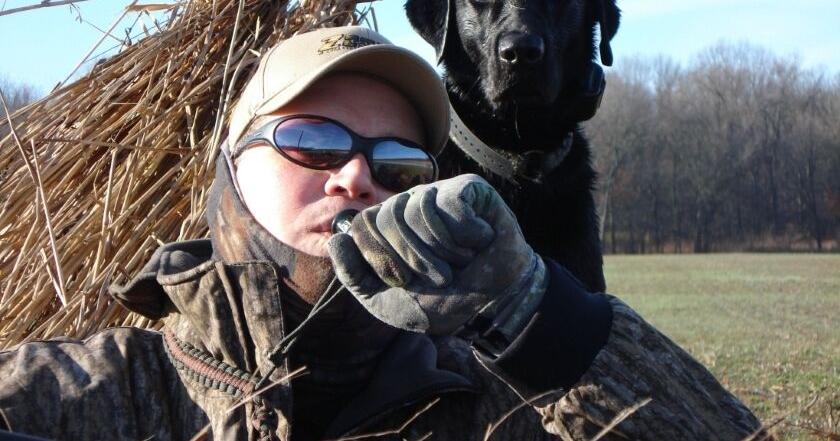 FRANKFURT — Waterfowl hunting opportunities for young people will undergo significant changes starting this year. Veterans and active duty military will also benefit from special waterfowl hunting days starting this fall.
Current changes in state regulations include:
Youth-only waterfowl hunting days are now statewide. Areas have been deleted.
Youth Waterfowl Days are now the Saturday before Thanksgiving (November 19, 2022) and the second Saturday in February (February 11, 2023).
Veterans and active duty military now have special hunting dates on the Sunday before Thanksgiving (November 20, 2022) and the second Sunday in February (February 12, 2023).
"These changes were made in an effort to provide a better experience for our young hunters and to recognize the important service provided by our veterans and serving military members," said John Brunjes, Bird Program Coordinator. migratory for the Kentucky Department of Fish and Wildlife Resources.
Previously, the department set aside a weekend in November for young hunters in the Eastern Duck Zone of Kentucky and a weekend in February exclusively for young hunters in the Western Duck Zone of the state.
"Historically, few ducks have migrated to central and eastern Kentucky in early November, so participation rates for young hunters have been low due to limited duck numbers," Brunjes explained. "February also often features harsh winter conditions and closures of public hunting areas in western Kentucky due to flooding."
He continued, "By allowing young people to hunt anywhere in the state during these special waterfowl days, they are not putting all their eggs in one basket. They can choose the date that suits them best or hunt both days. They can hunt where waterfowl are best or when the weather is nicer. This gives hunters more flexibility.
The U.S. Fish and Wildlife Service allows states to have two hunting days for young hunters and two hunting days for veterans during special waterfowl seasons. These special waterfowl days are in addition to the 60 days of duck hunting allowed in the Mississippi Flyway, the geographic region whose waterfowl regulatory framework is established by the U.S. Fish and Wildlife Service with interagency input. which includes the Kentucky Fish and Wildlife.
Special hunting days for veterans/active duty military were recently established by the US Congress. Kentucky will take full advantage of these days to honor the nation's military. Special waterfowl seasons will now be available for veterans in most Mississippi Flyway states. Kentucky's special waterfowl days will be similar to Arkansas' special seasons.
Attendees of Military Waterfowl Days must have a valid Kentucky Hunting License and Migratory Bird/Waterfowl Permit, unless exempt from permit, as well as the Federal Duck Seal .
Hunters eligible to participate in Veterans/Active Duty Military Special Waterfowl Hunting Days include those on active duty in all branches of the U.S. Armed Forces. Honorably discharged veterans of the United States Armed Forces are also eligible. Under federal rule, members of the National Guard and reservists are only eligible if they are on active duty.
Veterans/Active Duty Military must provide proof of this status in the field; please see the Kentucky Hunting Guide for Waterfowl 2022-23 or go online for fw.ky.gov and search under the keywords "Waterfowl Hunting Regulations" for acceptable IDs.
Young hunters must be under the age of 16 on the day of the hunt.