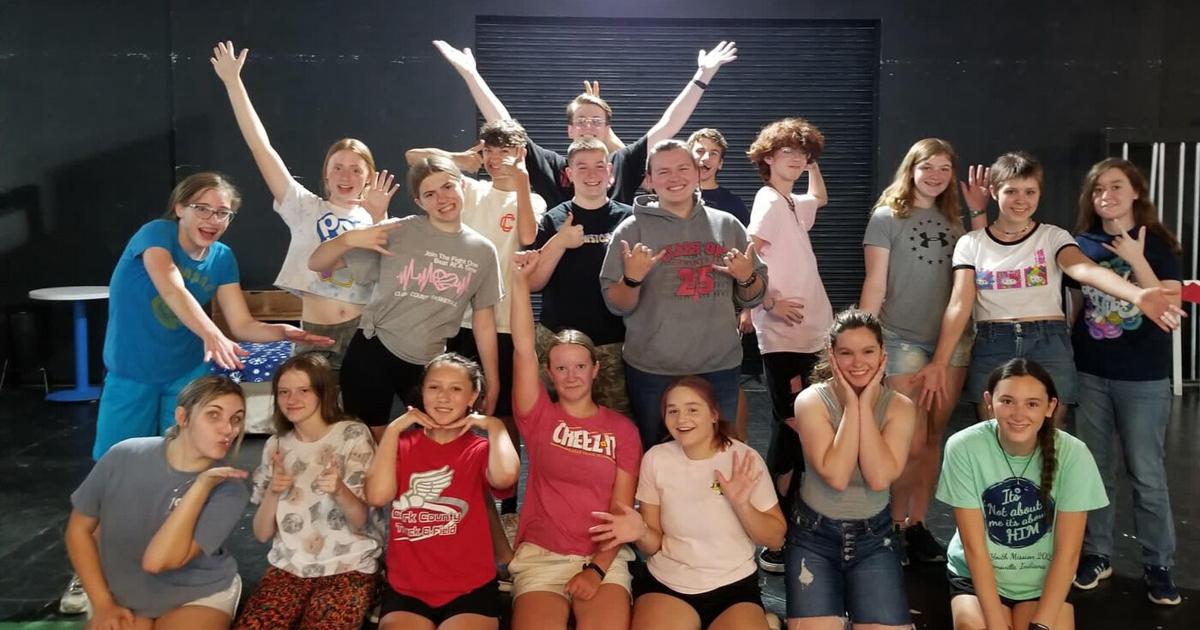 The beloved Harvard blonde takes the Keokuk stage with a shimmering pink storm in this fun and upbeat adaptation of the hit movie and award-winning Broadway musical.
Youth from Iowa, Missouri and Illinois will bring this Great River Players Summer Youth Theater production to life at the Keokuk Grand Theater July 8-10.
Based on the award-winning Broadway musical and hit movie, "Legally Blonde, The Musical JR" is a fabulously fun journey of empowerment and expanding horizons. The show's instantly recognizable songs are filled with humor, wit and spunk – leaving cast members and audiences alike to see pink!
Local youth in this year's cast are Kenzie Ayers, Abigail Berg, Hayden Finch, Elijah Gibbs, Zoe Halbert, Carter Killoren, Kole Krueger, Rachel Olsen, Felicia Ralf, Jay Smith, Darby Tackes, TJ Thornberg, Zion Wardlow , Izzy Brotherton, Aynsley Harmon, Kathrynn Schmitz and Hayden West.
"Legally Blonde JR" follows Elle Woods' transformation as she tackles stereotypes, snobbery and scandal in pursuit of her dreams. When Elle's boyfriend Warner dumps her and heads to Harvard, claiming she's not "serious" enough, Elle takes matters into her own hands, crafting a showy and charming personal song and dance essay. his way to law school. Befriending a classmate, Emmett, and a spunky hairstylist, Paulette, along the way, Elle discovers that books and looks aren't mutually exclusive. As Elle begins to outsmart her peers, she realizes that law may be her natural calling after all.
Performances on Friday, July 8 and Saturday, July 9 will begin at 7:30 p.m. and the matinee on Sunday, July 10 will begin at 2 p.m. A voluntary donation will be collected at the door to help defray production costs.