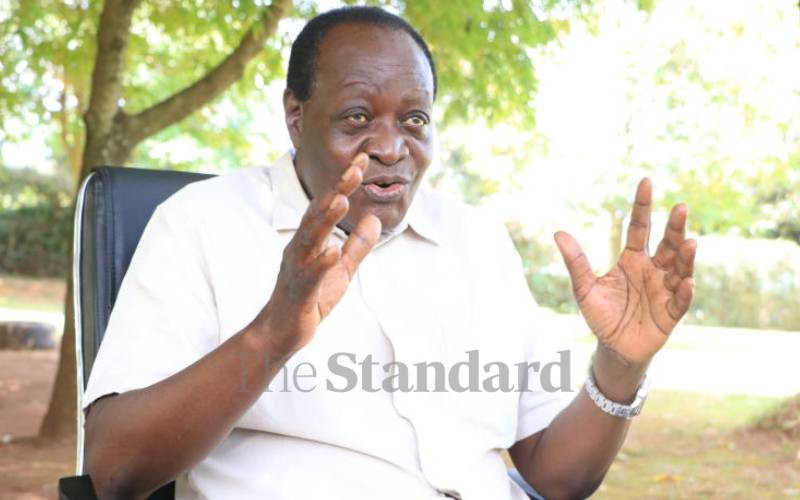 Candidates running for governor of Vihiga County for the August 9 elections narrowed their manifestos to youth empowerment and job creation.
Governor Wilber Ottichilo, who is defending his seat on an Orange Democratic Movement (ODM) party ticket, faces former Governor Moses Akaranga of the Progressive Party of Kenya (PPoK).
Other candidates in the race are Senator George Khaniri of the United Democratic Party (UDP), Sabatia MP Alfred Agoi of the Amani National Congress (ANC) and former County Secretary Francis Ominde of the Federal Party of Kenya (FPK). ).
Governor Ottichilo, who is the latest to launch his manifesto, said he was optimistic his strong performance in the first term would propel him into a second term as he now focuses on the youth agenda.
He said he intended to operationalize the Youth Service Act, creating several avenues in which the county government would empower young people.
"Young people are key to uplifting our county; that is why we insist that more efforts be made to support them after we win our second term," Dr Ottichilo said at the launch of his manifesto on Friday in Gisambai.
Dr. Ottichilo promised to attract more investors to boost the county's economy by making investments that can create jobs for the young population.
"I call on residents to join us and contribute to this noble roadmap so that together we can champion development," Dr Ottichilo said.
The governor said his administration will focus on a 10-point development agenda that includes empowering women, youth and people with disabilities.
He also promised to focus on the provision of affordable health care, access to education, the promotion of infrastructure, food security, sports, culture and tourism, the supply of drinking water and the fight against climate change.
"I present my vision in this manifesto which will take effect from August 2022. I feel more invigorated and eager to further transform our county into a thriving entity, with a particular focus on creating a unity of among our leaders and directly involving the people on socio-economic development issues," said Dr. Ottichilo.
Dr. Ottichilo also pledged to focus on the social development of county residents during his second term if he is re-elected on August 9.
He said that while his administration has made notable progress in delivering its 2017-2022 manifesto, it still faces some challenges in implementing it.
"Like the previous manifesto, this one will also focus on the implementation of the United Nations Sustainable Development Goals (SDGs) with a particular focus on climate change as a cross-cutting agenda and the overall economic transformation of our country. ", said Dr. Ottichilo.
Like Dr. Ottichilo, Mr. Ominde in his manifesto also made a bet to convince young voters to vote for him. He said he planned to develop a policy that would engage young people in all county departments.
Mr. Ominde went further to prove his commitment by choosing a young deputy governor, Wycliffe Chabaya, 29.
"Vihiga County is in an unemployment crisis with no clear employment opportunities for any category of its residents. To mitigate and reduce these challenges, our government will profile and document all of its residents between the ages of 18 and 40," states part of Mr. Ominde's manifesto.
The candidate also plans to give all 10 county departments specific annual goals for creating employment opportunities.
"At least 70% of all contracts with our new county government will be awarded to local businesses and businesses.
"All businesses dealing with our county government will be required to ensure that at least 70% of their staff are local residents," Ominde said.
Another plan outlined by Mr. Ominde is the establishment of the Vihiga County Youth Service (VCYS) database which will help track and engage youth on available job opportunities based on their qualifications.
The youth service database will go hand-in-hand with the development of an internship program to ensure that all recent college graduates are provided with internship opportunities in the county.
This is based on the premise that the county does not have industries capable of absorbing all the labor, hence most young people are forced to move to other counties in search of a job. use.
Just like Mr. Ominde, Senator Khaniri chose a young politician, Jerald Samoyo, as his running mate, saying it would allow him to nurture young people for future leadership.
"Our main program will concern young people and women. We plan to invest in it as we also seek to work closely with people with disabilities," Mr. Khaniri said.
Former Governor Moses Akaranga and incumbent Sabatia MP Alfred Agoi have also focused on engaging young people directly, in hopes of winning their votes.
Vihiga has a total of 310,043 voters spread across five constituencies.