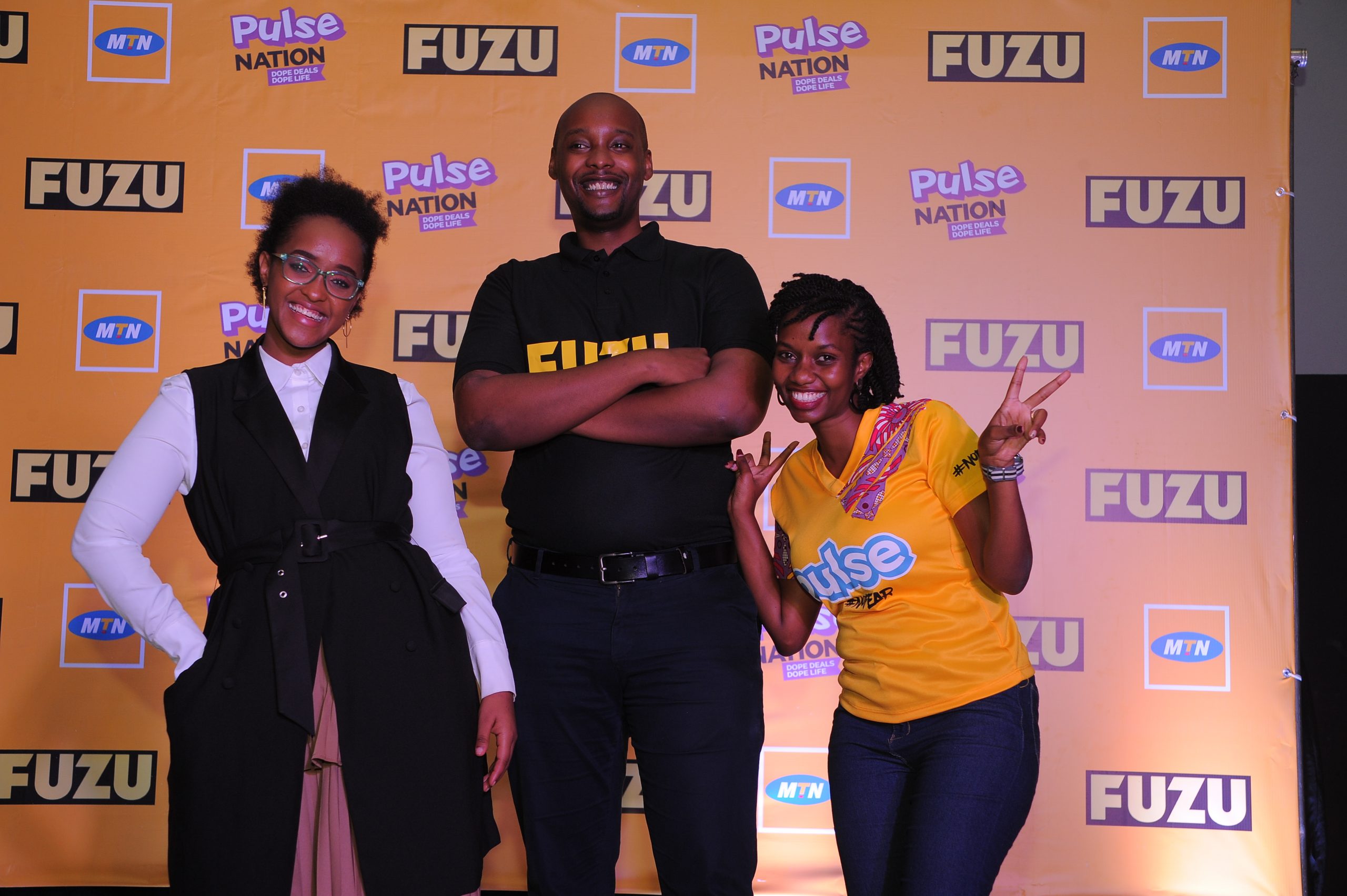 Earlier today, MTN Uganda's youth platform, MTN Pulse, announced a new partnership with FUZU to support MTN Pulsers with career advice, job search information and relevant training to help them identify and develop successful careers.
The phone company's partnership with online career development and talent management platform, FUZU, follows MTN Pulse's vision of empowering young people to realize their full potential as trendsetters of the future.
Hellen Kirungi, MTN UgandaWhen announcing the new partnership, the head of the youth segment said that the partnership will support young people in their career path by giving them the right skills for their careers in order to take off the empowerment of young people is one of the pillars on which MTN Pulse rests.
"MTN Pulse is an ambitious brand for our Ugandan youth. Our partnership with FUZU solidifies our commitment to supporting the ambitions of young people and helping them secure a meaningful, productive, secure and successful future, "Kirungi said.
Fuzu Uganda Country Director Alvin Katto said the partnership with MTN Pulse represents a big step forward in fulfilling FUZU's mission to prepare people for success in Uganda, which they have done. since their launch in 2018.
READ ALSO : FUZU, THE ONLINE CAREER AND JOB COACHING PLATFORM OFFICIALLY LAUNCHES IN UGANDA
"The partnership with MTN Pulse provides us with a platform to enable even more people, especially young people, to access these resources, which we firmly believe will have exponential positive effects on the growth of the country." , Katto said.
MTN Pulsers can register through the MTN Pulse app under Careers and will be redirected to registration. MTN made the link with FUZU https://www.fuzu.com/signup/mtn-pulse accessible even without any internet connection to allow users to access the rich and insightful content of FUZU and allow them to follow the career dynamics as they find their place in the world of work.
Once registration is complete, MTN Pulsers will have access to a personalized FUZU platform with 400 FUZU Points, which will enable them to obtain discounts on the range of premium services offered by FUZU, including coaching sessions from Personalized careers with FUZU professional career coaches who offer holistic support on preparing the right career opportunities and a professionally curated online resume that improves the candidate's chances of getting the job interview.
MTN Pulsers who apply for jobs through FUZU can also redeem their Fuzu Points for instant feedback on applications to see how their profile compares to the demands of employers and top candidates, giving them an opportunity to learn and develop by using FUZU points. In addition, they will be able to access FUZU Learn, which includes professional courses created by FUZU and its learning partners such as Udemy.
The MTN Pulse app is available for download for iOS and Android users. App users can already update the app to receive the FUZU update.
READ ALSO : GET STARTED WITH MTN UGANDA COMMUNITY PLATFORM, MTN PULSE APP
MTN wants to empower young people to take control of their lives by offering them specially tailored offers, such as this FUZU offer that young people need to progress in life.
The partnership between MTN Pulse and FUZU is just one of the many agreements MTN has entered into for its clients in the youth segment. In addition to offering them discounted MTN products and services, young people on MTN Pulse automatically qualify for discounts and giveaways with various MTN Pulse partners.
To become MTN Pulsers, download the MTN Pulse app and sign up to be part of the community and take advantage of all discounted youth deals, including the recent one. buy and pay with MTN MoMo for a KFC combo and get free data plans.