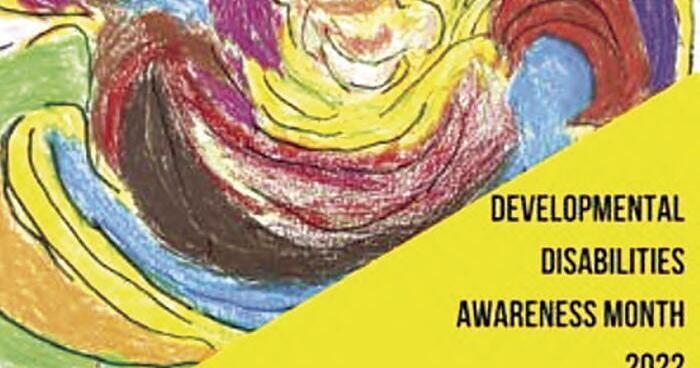 This is the 28th year that the United States has recognized March as National Disability Awareness Month. The origin of National Disability Awareness Month comes from President Ronald Reagan. On February 26, 1987, Reagan declared March National Disability Awareness Month with Proclamation 5613. This proclamation was made to encourage citizens to understand, encourage, and assist people with disabilities to lead productive and fulfilling lives.
The Office of Disability Employment Policy, part of the US Department of Labor, is celebrating its own National Disability Employment Awareness Month. The theme for 2021 was titled "America's Recovery: Powered by Inclusion." The theme was designed to highlight the importance for people with disabilities to have full access to employment and community participation. This is especially needed as nations continue to recover from the COVID-19 pandemic. The DOL website lists several ways to celebrate with them. This includes things you can do on social media, as employers, as educators and youth service professionals, state governors, legislators and other policy makers, as associations and unions , as well as suggestions for disability organizations and federal agencies.
The National Association of Developmental Disabilities Counseling also celebrates the month specifically toward developmental disabilities. According to their website, each March, NACDD and its partners run a social media campaign emphasizing that people with and without disabilities can come together to form "strong, diverse communities." The campaign is made to raise awareness for the inclusion of people with developmental disabilities in all facets of community life.
Our own Iowa Department of Social Services has information on its website to help people with disabilities. They list a number of councils and advisory groups for people with disabilities. These groups include: State Board of Children's Behavioral Health System, Mental Health Advisory and Planning Council, Mental Health and Disability Services Commission (MHDS), MHDS Redesign, Olmstead Consumer Work and the Iowa Developmental Disabilities Council.
The State Council for Children's Behavioral Health System (Children's Council) is responsible for "the implementation and management of a children's mental health system". The website explains that they work to improve the well-being of children, build healthy and resilient children, provide educational growth, and coordinate medical and mental health care. The Iowa Mental Health Advisory and Planning Council (MHPC) is a state advisory board. The MHPC is authorized by federal law and is required as a condition of receiving federal funding from the Community Mental Health Services Block Grant. The purpose of the block grant funding is to assist the state in providing mental health services with respect to "comprehensive, community-based mental health services for adults with serious mental illnesses and children with serious emotional disorders. and to track progress in implementing a comprehensive, community-based mental health system.
The MHDS Commission is the state's policy-making agency responsible for providing services to people with "mental illness, intellectual disability or other developmental disability, or brain injury".
The MHDS overhaul stems from Iowa Statutes Chapter 1120 (Senate File 2315), which directed the overhaul of the mental health and disability services system. The goal was to create a system "where a core set of mental health and disability services are locally delivered, regionally administered, and meet statewide standards of care."
The Olmstead Consumer Task Force is a group that "advocates for Iowans with disabilities and long-term care needs and promotes integrated community living, employment, and community participation for all." Most members are people living with a disability or mental illness or are family members of people living with a disability or mental illness. The task force was named after the 1999 United States Supreme Court decision in Olmstead v. LC, 527 US581, which interpreted the provisions of the Americans with Disabilities Act (ADA) to require states to administer their services, programs, and activities to persons with disabilities. in the most integrated framework possible.
The Developmental Disabilities Council of Iowa was created in response to the Individuals with Disabilities Act and the Federal Bill of Rights. The law was developed to ensure that people with developmental disabilities and their families are able to help with conception and have access to needed services, supports and other forms of assistance. It is funded by the federal government. The council "advocates for the development of services and supports so that Iowans with developmental disabilities can make choices and take control of their lives." The council creates and participates in projects and activities that influence changes in laws, policies, and attitudes as they relate to Iowans with developmental disabilities, increase choices for Iowans with developmental disabilities to have more control their lives, help communities increase their capacity to create accommodations for Iowans with developmental disabilities, and help Iowans with developmental disabilities to be advocates and involved leaders in decision-making processes that affect them.