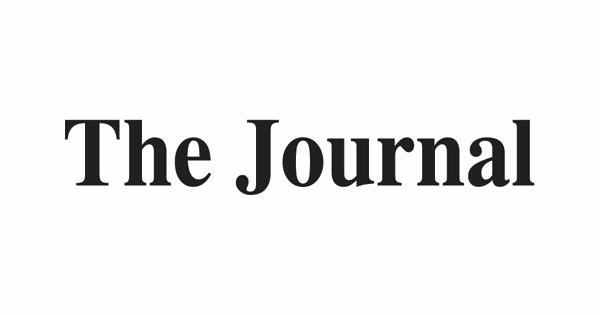 Ben Shattuck, author of Six Walks In the Footsteps of Henry David Thoreau, recounts his experience summiting Katahdin, the northern terminus of the Appalachian Trail, and compares it to what Thoreau wrote when he witnessed the summit of the mountain in the middle of the 1800. "It was vast. Titanic, such as man never inhabits… It is more alone than you can imagine. Shattuck's experience was a little different. He was not "lonely anymore"; instead, he was surrounded by people unable or unwilling to experience the vastness of nature. He saw a man upset because he had no cell service, two people on FaceTime, and another playing music on his phone for everyone to hear. So much for the "man" never inhabiting the site. When we are plugged into our devices, we cannot simultaneously be plugged into nature. It requires our full attention.
Although few of us hike the Appalachian Trail, we can still enjoy nature's bounty in our own community. But to do that, we need to disconnect from technology. GPS can get us to the site we want to explore, but it won't help us enjoy the wonders of that site. Being connected means we eliminate the sights and sounds of nature. We miss the rustle of its leaves, the songs of its birds, the harmonies created by the creatures of the woods. The symphony of nature awaits us when we disconnect.
The healing power of nature also awaits us when we disconnect. Being in nature can restore our minds, bodies, hearts and souls. Spending as little as 30 minutes in a natural setting can lower our blood pressure, calm a child's temper tantrums, heal a broken heart. According to an article in Andres R. Edwards' Yes ​​Magazine, Why 30 Minutes of Nature a Day Is So Good for Your Health, "The statistics on the health benefits for children of being in nature are remarkable… Outdoor activities improve physical fitness, increase vitamin D levels and improve distance vision; being in nature reduces ADHD symptoms; schools with outdoor education programs help students achieve perform better on standardized tests and improve their critical thinking skills. Adults also benefit, "studies show that being in nature will speed up the process of restoring health, lower blood pressure and reduce the risk of cancer, while lifting people's spirits…". However, to receive these natural remedies, we need to be aware of our surroundings. When we are plugged into our devices, we are disconnected. One way to open your eyes is to ask yourself, "What if I had never seen this before? What if I knew I wouldn't see him again? (Rachel Carson)
In 1982, the Japanese Ministry of Agriculture, Forestry and Fisheries coined a term translated into English to mean "forest bathing". Forest bathing (no water needed unless it is raining) simply asks us to connect with the natural world through our five senses: touch (beware, know what is toxic), taste (see touch), smell, sight and hearing. A forest is not a requirement for forest bathing. Any natural setting will do, such as a park or even your garden. Being in nature doesn't require a 10 mile hike or a strenuous climb. However, it requires our full attention to what is there when we are there.
Including a daily or weekly walk in our routine will introduce us to the changing seasons and the beauty that each brings. We will experience sights and sounds that may be foreign to our ears but signal a connection to our inner nature as part of the natural world. If we can, we should find a place to sit for a while so we can watch the real world in all its glory, The world that's on our devices isn't natural, isn't real, isn't something we can touch; but it is something that creates a gap between us and nature. Once we begin to connect with the natural world, we might want to become active in a conservation group to help protect what is still there before it is gone. Because as we connect more with nature, we will begin to realize how lost it is.
We don't need to buy a lot of gear to walk in nature. We don't need to climb mountains or cross streams to experience nature. But we have to unplug to enjoy what nature has to offer. Because if we don't take the time to experience nature, to witness its beauty and majesty, from the smallest creature to the tallest mountain, what happens when it's paved for a parking lot, a big-box store, or another fast-food restaurant, and we'll never see her again? "You can't save what you don't like, and you can't love what you don't know." (Jacques Cousteau) Knowing nature, learning to love nature. Please save nature.
— Ginnie R. Maurer lives in Falling Waters and can be reached at [email protected]