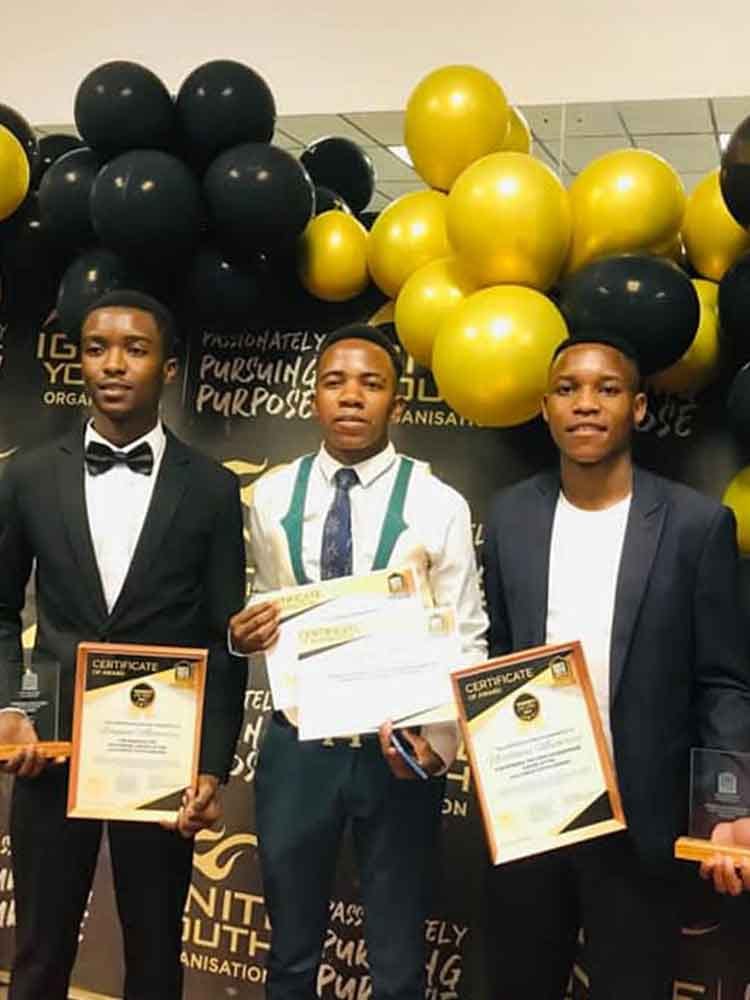 A disruptive youth organization, Ignite Youth Organization has opened nominations for the third edition of its annual awards.
The announcement was made today on the International Day of Charity which takes place annually on September 5 to recognize acts of volunteerism and philanthropy.
The Ignite Youth Awards aim to honor and celebrate the achievements of socially responsible young people, aged 13-35, who have made significant positive contributions to society through a range of activities.
Interested persons can introduce themselves.
Applications must be received no later than Sunday, October 9, 2022. Experts and mentors will oversee the application selection process and narrow the field to a few young individuals or youth organizations in each category. The winners in each category will be announced at the awards ceremony on Saturday, December 10 in Jubilee Hall at the Celebration Center.
To nominate an individual visit: www.igniteyouthawards.com/nominate
The application deadline is Sunday, October 9, 2022.
The final selection of shortlisted nominees for each category will be made by a panel of judges. The criteria the judges will use will be based on the answers provided in the nomination form. Finalists will be notified by email and will be posted on the Ignite Youth social media pages. The finalists will be announced on Monday, October 17.
In each category, there will be two winners. One of the winners will be selected by the judges. The second winner will be chosen through a People's Choice Awards contest, with the winner being the contestant whose post receives the most likes on the Ignite Youth Instagram page. The deadline for the People's Choice Awards is Wednesday, December 7, 2022.
Finalists will be contacted by email and invited to an awards ceremony. All nominees will receive certificates.
The categories are;
Humanitarian Award: The Humanitarian Award honors young people who have worked hard to make their community a better place.
Technology Innovation Award: The Innovator Award recognizes young people who have demonstrated competence in ICT fields and harnessed the potential of technology for social impact.
Frontline Hero Award: This honors young people (such as aid workers, nurses and teachers) who have gone beyond the "call of duty" to save and educate lives.
The price of education: recognizes young people who have helped other children and young people to access academic opportunities.
The price of creativity: honors young people who have successfully turned their creativity into business and who offer personal expression through the visual or performing arts, as well as those who foster the voices of other young people through their abilities, media and forms of digital art.
Role Model Award: Young people who are great leaders, mentors, peer counselors or have a positive influence on others.
Climate Activism Award: This award recognizes student achievement in environmental advocacy programs and climate change initiatives.
The Phoenix Award: honors young people who, like a phoenix, soar with renewed life and show great determination and endurance as they overcome enormous adversities in life. They may be young people who have succeeded despite their disability, recovered from the setbacks of teenage pregnancy, excelled academically despite obstacles, overcome violence, or helped their family or community face difficult circumstances, and who have used their experience to help others in similar situations. .
Entrepreneurship Award: This award recognizes a young person who, despite everything, makes progress in the entrepreneurial sector and demonstrates exceptional business acumen, skills and resilience.
Girls Empowerment Award: This award recognizes outstanding and innovative contributions by young people to advance the empowerment of girls and women.
Mental Health Award: This award recognizes those who have made significant and innovative contributions to the advancement of mental well-being in society.
sports reward: This award celebrates children who make outstanding achievements in sport while simultaneously making a positive impact on their community through sport.
Journalism Award: This award honors young people who have used their reporting skills to tell stories and report on social issues.
The Social Innovation Prize: honors young people whose innovations, startups and businesses have had a significant and measurable impact on some of the world's most critical issues.
Young Influencer: This award is given to a young man or woman who uses their large social media following and online presence to set new trends, be creative and set the pace for innovation.
Teenage Changemaker Award: This award recognizes and honors teenagers who are deeply committed to making a positive difference in the world, now and in the future.
Children's Rights Award: This award recognizes young people who have made exceptional efforts to uphold children's rights as set out in the United Nations Convention on the Rights of the Child.
Youth Involvement Promotion Award: This award honors individuals or organizations that enable meaningful youth engagement, participation in political and governance work, and action for the SDGs.
This year the rewards are much bigger and better. Hip-hop prodigy Voltz JT is expected to grace the ceremony.