Falk College Career Services will host the "Falk College Alumni Speaker Series: Improving Access for People with Disabilities" on October 28 from 3:30 to 4:45 p.m. in the Grant Auditorium, with a networking reception with refreshments from 5 to 6 p.m. h 30 pm The roundtable will focus on current issues surrounding accessibility in various environments and will be of particular interest to students seeking internships or careers in the fields of health, mental health, education, politics and advocacy, as well as sport and recreation.
This is the fourth event in a series of Falk College alumni panels, which bring alumni back to campus to discuss current industry trends of interest to Falk students and share experiences and insights. valuable career ideas. Alumni panels focused on topics such as community health and wellness, promoting exercise and nutrition as natural approaches to health, as well as sports, health and social activism.
"For students, this is a tremendous opportunity to learn more about how they can be an advocate in any field they pursue," said David Sly, Director of Career Services from Falk College. "In addition to learning about the specific careers of our panelists, students, faculty and staff can leave this event with ideas to better serve people with disabilities in any setting. "
The 'Improving Access for People with Disabilities' panel will include these Falk College alumni:
Scott Ebner G'97 (MSW)
Scott Ebner is the Executive Director of CIRCARE, a local agency that supports people with behavioral health disorders, including family and employment support. Ebner also worked with Provisions Bakery in Armory Square, a career transition site for people with mental illness.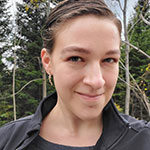 Jeremy French-Avocat '14 (Public health)
Jeremy French-Lawyer is the Associate Director of Assessment, Assessment and Research at SUNY Upstate Medical University. He has previous experience as a Disability Integration Researcher with SUNY Upstate, integrating disability-related information into medical education and continuing medical education curricula. Previous roles also include working with children and parents at risk in educational and health care settings. French-Avocat holds a master's degree in public health, awarded jointly by Syracuse University and SUNY Upstate University of Medicine.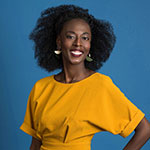 Ocesa Keaton G'15 (MSW)
Ocesa Keaton is the New York City Center Regional Director for the New York Civil Liberties Union and previously served as ADA Coordinator for the City of Syracuse. Keaton has extensive experience in youth programming and advocacy, with a focus on pregnant and parenting adolescents at risk, prevention of youth violence and poverty.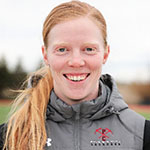 Eileen May-West '10 (Sports Management)
Eileen May-West is the Program Director at Wasatch Adaptive Sports and annually conducts adaptive outdoor recreation activities for over 500 people with disabilities. May-West holds a master's degree in therapeutic recreation from the University of New Hampshire.
For students, registration is appreciated, but not required, via Handshake. For faculty, staff, and community participants, RSVP to [email protected] CART and ASL services will be provided. To request other accommodations, please contact Falk Career Services at [email protected] or 315.443.3144. For more information on the event, visit Falk College Events.