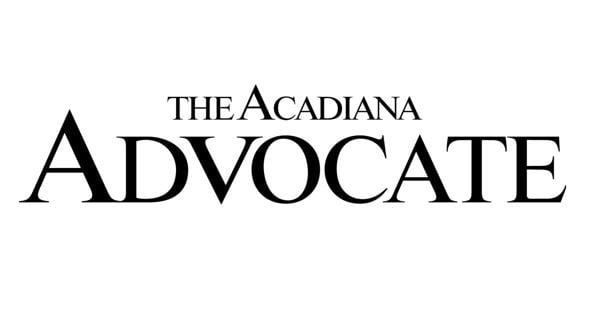 MONDAY
RED STICK FLY ANGLERS MEETING: 7 p.m., Room 204, Adult Education Building, Broadmoor Methodist, 10230 Mollylea, Baton Rouge. Website: rsff.org.
THURSDAY
JUNIOR SOUTHWEST BASSMASTERS MEETING: 6:30 p.m., First Baptist Church Gymnasium, Denham Springs. Call Jim Breaux (225) 772-3026.
FRIDAY
FRIDAY NIGHT COOKIE JAR BASS SERIES: 7pm-midnight, LA Express landing, Jarreau. Fee of $40/boat, max 2 anglers. Weekly event until September 9. Call Storm Randall (225) 937-0489.
HUNTING SEASONS
TURKEY: Zone A: until May 1st. Zone B: until April 24. Zone C: until April 17.
AT THE CORNER
APRIL 17 — EASTER
APRIL 20—LA. SHRIMP TASK FORCE MEETING: 10:00 a.m. Terrebonne Parish Main Library, 151 Library Drive, Houma.
APRIL 22—TIGER CHAPTER/DU CRAWFISH BOIL: 6 p.m., Parker Ag Coliseum, LSU. Student tickets $25, singles $50, couples $80, tables $500 and $1,300. Website: dutigers.com. Email: [email protected]
APRIL 22-24—SPRING WARM WATER FLY FISHING: Lake Concordia, Ferriday. A Red Stick Fly Fishers event. Call Emmitt Simmons (225) 335-4596. Email: [email protected]
APRIL 23—NRA BASIC PISTOL/CCEALED CARRY COURSE: 8:30 a.m. Indoor Gun Range, Southwest Mississippi Gun Club, McComb, Mississippi. Qualifies for Louisiana Concealed Carry Permit. Personal pistols/ammunition 60 rounds. Loan of .22 pistols available. Single action revolvers are prohibited. Fees $65. Pre-registration suggested. Email: [email protected]
APRIL 24—SOUTH LOUISIANA HIGHPOWER CLUB GAME: 7:30 a.m., squad; 8 a.m. on the beach, Ascension Parish Sheriff's Range, St. Landry Road, Gonzales. NRA Match Rifle or Service Rifle, 200 yard/50 round match range. Fees $12 members, $15 non-members, $5 juniors. $15 annual membership in club and civilian marksmanship program (allows purchases from CMP). Also on April 24, May 22, June 26, July 24, August 28, September 25, October 23 and November 27. Email Rick Mol: [email protected]
APRIL 24—LA. DUCKS UNLIMITED CLAY REGIONAL SPORTS TOURNAMENT: 8:00 a.m., Covey Rise Lodge, Singing Waterfall Road, Husser. Entry fee $150/single, $500/4 shot team, $1,500 4 shot mallard team. Bonus stations. Lunch included. Limit of 30 teams. Website: ducksunlimited.myeventcenter.com
APRIL 24—BASS HIGH SCHOOL CENTRAL OPENING: Norfolk Lake, Mountain Home, Arkansas. Website: bassmaster.com
LDWF UPDATES
-Tunica Hills closed to the public on April 10, April 16-17, and April 23-24 for turkey season.
-Elmer's Island Wildlife Sanctuary is open.
-Closed: Roads and Trails (Richard Yancey WMA), Wax Lake Outlet Campground (Atchafalaya Delta WMA); fishing/launch docks at the Island Road water control structure and at the northeast corner of Wonder Lake (Pointe-aux-Chênes FMZ; three other docks and Island remain open ); Hope Canal Road boat launch (Maurepas Swamp WMA); a section of East Road on Bayou Wauksha (Thistlethwaite WMA); Launch of Deer Park oxbow (Concordia Parish); and Woodworth Rifle Range (Rapids Parish).
-Hunter education course. Website: wlf.louisiana.gov/page/hunter-education.
FISH/SHRIMP
SHRIMP: Opening of outer waters/Calliou Boca west to Marsh Island. All coastal waters in the state are closed with the exception of open double shelf waters in the Breton/Chandeleur Straits.
RECREATIONAL SEASONS OPEN: snappers, blackfin snappers, queens and silks, among other species of snappers and all groupers, including red grouper, except goliath and nassau groupers in state/federal waters.
CLOSED SEASONS: Recreational Red Snapper, Gag Grouper, Gray Triggerfish and Greater Amberjack. Commercial king mackerel (hook and line; gillnet) in the southern Gulf of Mexico. Commercial catch of large inshore sharks (inshore major groups and hammerheads) closed.
E-mail: [email protected]