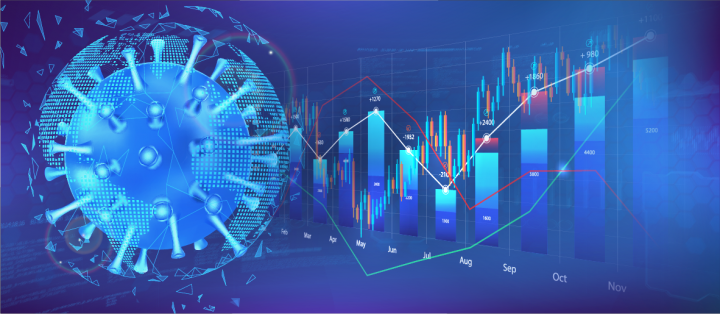 Although the first case of COVID-19 in the United States was confirmed on January 21, 2020, it was not until March that the new coronavirus changed the lives of most Americans. Throughout the year, states issued stay-at-home orders, closed schools, restricted travel, issued mask warrants and changed election dates.
Here are the policy changes that occurred from June 29 to July 3, 2020. To learn more about our past coverage of the coronavirus pandemic, click on here.
Monday, June 29, 2020
Home orders and reopening plans:

Kentucky has entered the final stages of its reopening plan, ending Governor Andy Beshear (R) stay-at-home order. In the final stage, groups of 50 or less were allowed to gather in one location, and bars and restaurants were allowed to reopen at 50% capacity.

Federal government responses:

The Defense Department said it has lifted travel restrictions on military installations in ten other states, allowing the military to resume leisure travel and job changes. The Defense Ministry also lifted restrictions on troops in Guam, Puerto Rico and South Korea.

School closures and reopenings:

Utah Governor Gary Herbert (right) has approved a plan by the Utah State Board of Education to reopen schools in the fall. The board has asked all public schools to create and post a plan to reopen online by August 1.
Tuesday, June 30, 2020
Home orders and reopening plans:

Rhode Island Governor Gina Raimondo (R) has moved the state to the third phase of reopening. Phase 3 allowed gatherings of up to 25 people indoors and 50 outdoors. It also allowed entertainment businesses (like bowling alleys and cinemas) and some larger events (like concerts and festivals) to reopen with restrictions.

Travel restrictions:

Govt. Ned Lamont (D-Conn.), Phil Murphy (DN.J.) and Andrew Cuomo (DN.Y.) announced that eight more states had been added to a June 24 joint travel advisory requiring visitors to the out of state self-quarantine for 14 days. The eight states were California, Georgia, Iowa, Idaho, Louisiana, Mississippi, Nevada, and Tennessee.

Massachusetts Governor Charlie Baker (right) announced that visitors to Massachusetts from Rhode Island, Connecticut, Vermont, New Hampshire, Maine, New York and New Jersey will no longer need to quarantine for 14 days. The self-quarantine advisory remained in effect for visitors from other parts of the country.

New Mexico Governor Michelle Lujan Grisham (D) has extended the mandatory quarantine to 14 days for all out-of-state travelers.

Federal government responses:

The Treasury Department and IRS have announced that the tax filing deadline will not be extended beyond July 15. The IRS has extended the original April 15 deadline due to the coronavirus pandemic.

School closures and reopenings:

Michigan Governor Gretchen Whitmer (D) released the "MI Safe Schools Back-to-School Roadmap," a set of guidelines that local districts could use to draft their own reopening plans for the school. 'autumn.

Moratoriums of expulsion:

Oregon Governor Kate Brown (D) signed a bill to extend the state's moratorium on commercial and residential evictions until September 30. The bill also gave tenants until March 31, 2021 to pay off outstanding balances.
Wednesday July 1, 2020
Home orders and reopening plans:

Maine has entered a new phase of reopening, allowing indoor entertainment facilities, cinemas, outdoor entertainment facilities, performance venues, casinos and close contact personal services like nail salons to reopen. at varying capacities.

Electoral changes:

In New York, the deadline for submitting independent nominations has been extended to July 30.
Delaware Governor John Carney (D) enacted HB346, providing for the state electoral commission to automatically issue a request to vote by mail to every qualified voter in the 2020 primary, general and special elections.
Mask Requirements:

Oregon Governor Kate Brown (D) has issued a statewide warrant requiring people to wear masks in indoor public spaces.

Changes to the ballots:

Idaho Attorney General Lawrence Wasden (right) has filed an emergency petition asking the U.S. Ninth Circuit Court of Appeals to stay a lower court ruling allowing electronic collection of petition signatures . The case was brought by Reclaim Idaho, an organization aimed at qualifying an initiative for the poll to raise state income tax to fund K-12 education.

The Colorado Supreme Court has rejected Gov. Jared Polis (D) 's executive order allowing petitions on voting initiatives by mail and email to be signed and instead ruled that supporters of the initiative must collect signatures in person.

School closures and reopenings:

The Iowa Department of Education has authorized the reopening of K-12 public schools. Officials said there would be no requirement for students or staff to wear face covers, undergo health checks, or socially distance themselves.

The Wyoming Department of Education has issued guidelines for reopening state schools. The state's 48 school districts were responsible for developing reopening plans in accordance with guidelines and submitting those plans for state approval.

Moratoriums of expulsion:

Nevada Gov. Steve Sisolak (D) signed an order allowing residential evictions to resume for actions that did not include non-payment of rent.
New Hampshire Governor Chris Sununu (right) has ended the statewide moratorium on evictions.
Thursday July 2, 2020
Travel restrictions:

The Pennsylvania Department of Health has recommended that residents who have traveled to 15 states with increased COVID-19 cases quarantine for 14 days upon their return to the state. At the time, these states were Alabama, Arizona, Arkansas, California, Florida, Georgia, Idaho, Louisiana, Mississippi, Nevada, North Carolina, North Carolina South, Tennessee, Texas and Utah.

Electoral changes:

Vermont S348 became law without the signature of Governor Phil Scott (R). The legislation allowed the secretary of state to make changes to electoral procedures without the governor's approval.

Arkansas Governor Asa Hutchinson (right) and Secretary of State John Thurston (right) announced that voters in the November 3 general election would be allowed to use concerns about COVID-19 as a valid excuse to vote by mail.

The United States Supreme Court has temporarily suspended a district court order barring Alabama election officials from enforcing witness and photo ID requirements for certain voters voting by mail in the second round the July 14 elections. The court implemented the stay to give the U.S. Court of Appeals for the Eleventh Circuit time to hear a pending appeal of the district court's decision.

School closures and reopenings:

Ohio Governor Mike DeWine (R) has issued guidelines for the reopening of state schools. The guidelines included a requirement that all staff wear masks and a recommendation that third-graders or above wear masks.
Friday July 3, 2020
Travel restrictions:

Maine Governor Janet Mills (D) has exempted visitors from Connecticut, New Jersey and New York from the state's 14-day quarantine requirement or a negative alternative to the COVID-19 test.

Mask Requirements:

Kansas Governor Laura Kelly (D) has issued a statewide mask warrant requiring people over the age of five to wear face coverings in indoor and outdoor public spaces when the social distance could not be maintained.
Texas Gov. Greg Abbott (R) issued a warrant requiring people living in counties with more than 20 coronavirus cases to wear masks indoors and outdoors when social distancing was not possible. Counties with fewer than 20 coronavirus cases could choose to opt out of the requirement.
For the latest coronavirus news, including the latest on vaccines and mask warrants, subscribe to our daily newsletter, Documenting America's Path to Recovery.