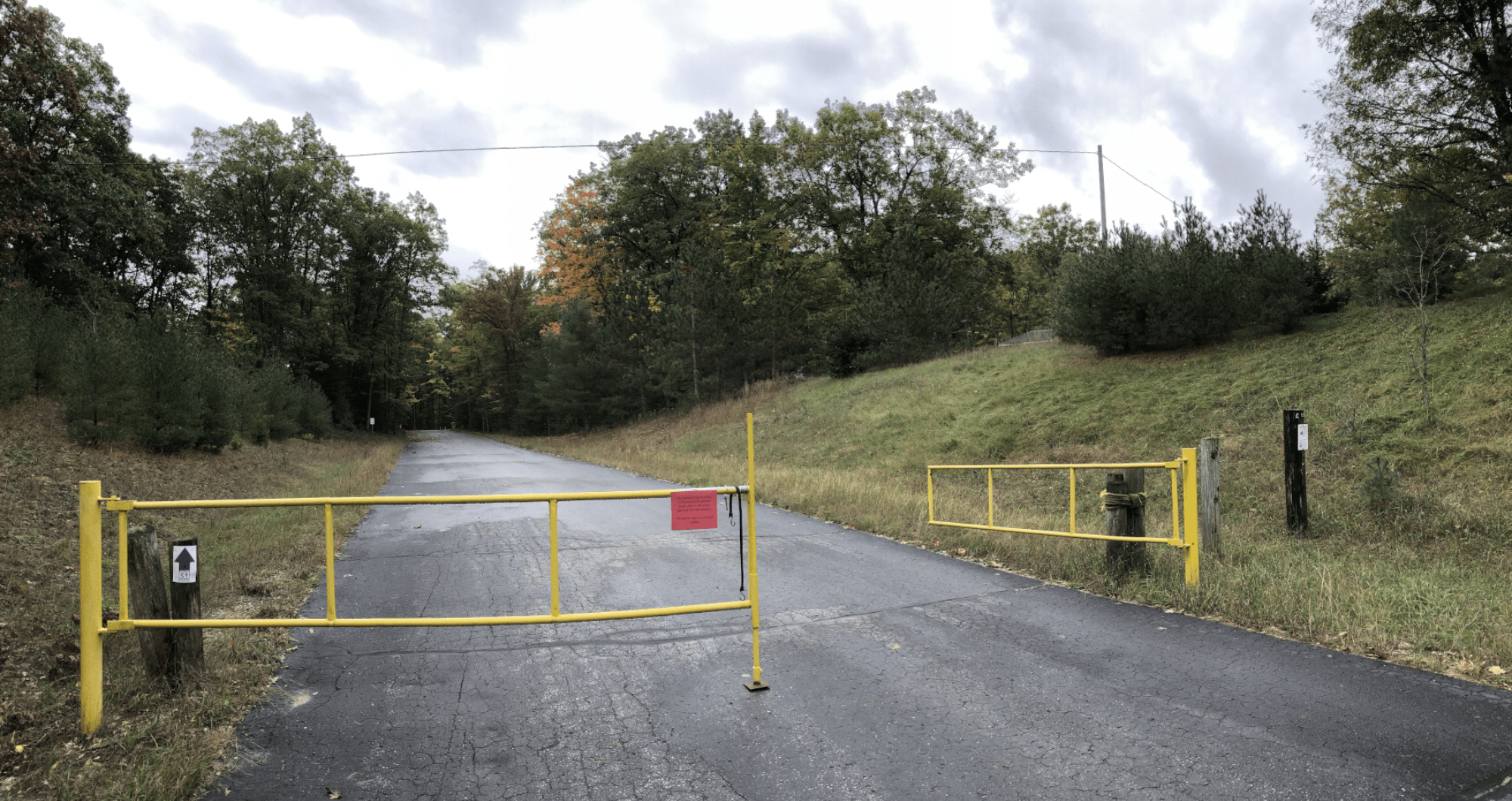 The New Year could bring new life to the old Camp Greilick property – now called Greilick Outdoor Recreation and Education Center, or GO-REC – as Rotary Camps and Services seeks approval from the Township of East Bay to open the 500 acre site for public recreation, camping, educational classes and special events.
Rotary camps and services appeared before the township planning commissioners last week to seek approval of a planned unit development (PUD) – or zoning plan tailored to a specific property – for GO-REC. Located on Scout Camp Road, GO-REC borders three lakes – Spider, Bass, and Rennie – as well as the quiet area of ​​Brown Bridge. The Traverse City Rotary Club acquired the property in 1926, with groups including the Boy and Girl Scouts, church clubs, and community organizations using Camp Greilick in the 1930s through the 1950s. In 1954, the Rotary Club a formed Rotary Camps and Services, which became the owner of the site. The following year, Rotary Camps and Services made an agreement with the Boy Scouts to lease and manage the property. For the next six decades, the Boy Scouts used the site for camping, swimming, sailing, hiking, and many other outdoor activities, as well as renting it out to community groups for sports camps, retreats, weddings and other special events.
In 2016, the Boy Scouts decided to terminate their lease for Camp Greilick. Over the following years, Rotary Camps and Services worked on developing a new plan for the renowned GO-REC property, aimed at offering the same types of camping, outdoor education, recreational programs. and access to trails, woodlands and lakes that have been available on the site for nearly 100 years, but this time to the general public.
"The benefit that has been given to so many campers over the years should be available to the entire community," according to the GO-REC website. "GO-REC was created to continue and enhance this rich tradition of serving as a community resource and being a diverse, equitable and inclusive place to experience the outdoors. If our PUD application is approved by the township, access will not be limited to a privileged few. In addition to nearly 4,300 feet of shoreline, a 1.5 acre pond, open fields, wooded wetlands and a pine and deciduous forest, the property offers an extensive network of trails and 58 camping pitches for tents, 18 cabins, lodges, a pavilion, climbing facilities and boulder walls and an 18-hole disc golf course.
Rotary Camps and Services hopes to offer not only overnight camping – a use already approved for the property – but also daytime uses, allowing the public to come hiking, biking, cross-country skiing, snowshoeing, kayaking and playing disc golf on site without having to spend the night. These types of day use require township approval. The PUD app seeks this approval, while allowing GO-REC staff to offer courses – such as wilderness first aid courses or hands-on lessons in different recreational sports – and allowing partners like Norte and the Vasa Ski Club to provide on-site programming. According to Rotary Camps and Services Executive Director Matt McDonough, renting out parts of the site for special events will provide a source of income to cover maintenance and upkeep and allow GO-REC to be sustainable.
"You could have a lot of different activities," he says. "There is a large dining room, a chapel, a large outdoor amphitheater. You could have a family reunion in the dining room while classes are outside and a small wedding ceremony is in another location. Events were at the center of planning commissioners' concerns when they reviewed the PUD last week, asking Rotary camps and departments to provide detailed plans for how they would handle events of varying sizes – say 40 versus 400 guests – and describe traffic, parking, security, and staffing plans for the property.
Other details sought by the town planning commissioners included an environmental study of the site, a complete inventory of buildings, signage locations, a campfire wood management plan, verification that any proposed lighting would conform to the sky starry and details of a planned boat wash for the property. Rotary Camps and Services does not intend to allow motorboats on the site; however, overnight campers or course participants may bring kayaks or other non-motorized watercraft provided they are washed at a boat station to prevent the spread of invasive species. McDonough says GO-REC would also maintain its own fleet of kayaks, paddleboards and canoes, which would be available on site for free during the day. "We don't want the (cost) to be a barrier for people who can't afford it," he says. "If they want to kayak and don't own a kayak, they can come to GO-REC and borrow ours.
McDonough notes that the GO-REC property is covered by a conservation easement, so protecting the environmental character of the property will be paramount even if the site receives more visitors. There is no proposed construction activity on the property other than the removal of certain buildings. "We do not plan to build a subdivision, a launching ramp or new structures on the GO-REC site," notes the association on its website. "The existing buildings are reused, car parks are already located on the campus, the public services are present and in good condition to support uses. This PUD application is for the ability of the existing property to use its area, trails, structures, waterfront, and features for day-use activities.
Last week, planning commissioners scheduled a follow-up hearing for Jan. 4 to allow Rotary camps and departments to submit additional details and documents requested by the board. McDonough says his organization has already sent out those documents this week and is ready to go over any outstanding concerns at the next meeting. If the town planning commission approves the PUD, it will then go to the municipality's board of directors for final approval. "Once they approve it, we should be able to open to the public the next day," McDonough said. "We could open the doors and invite people to cross-country ski and snowshoe in February, which would be great. "