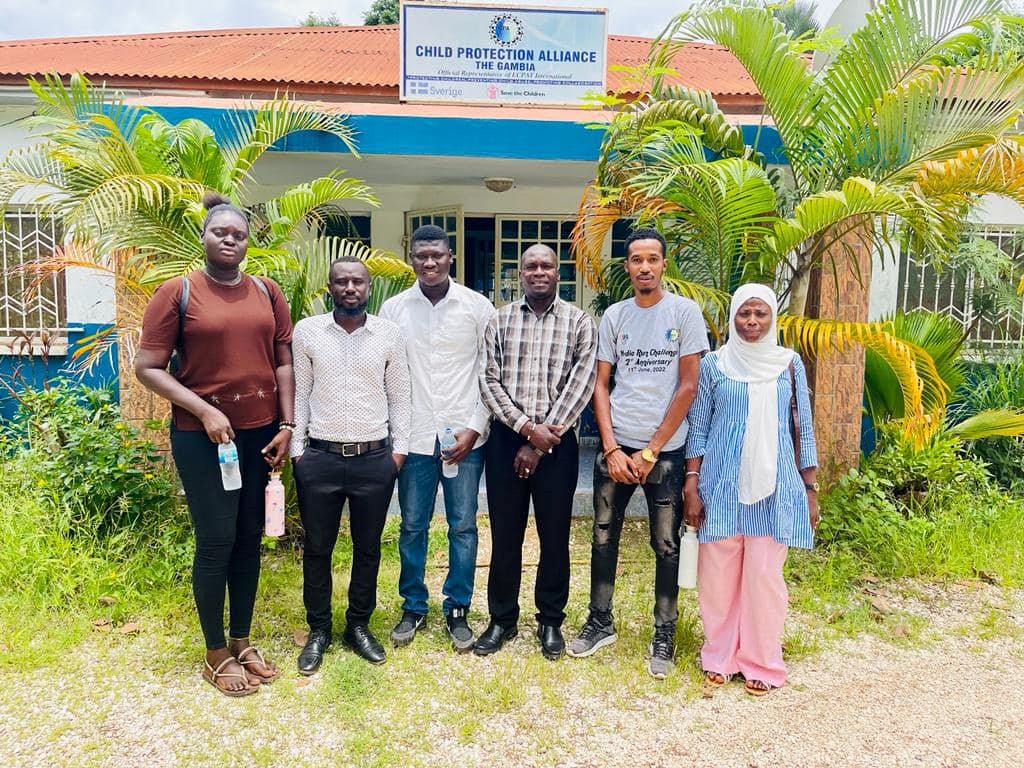 Recognizing the efforts of partners cements the partnership and builds trust. For these reasons, the organizing committee of the Media Run Challenge (MRC), on Wednesday paid a courtesy visit to its partners who supported the second anniversary earlier in June.
A team of five people from the MRC met with representatives of Guarantee Trust Bank, Africell and Child Protection Alliance.
Meanwhile, the Media Run Challenge was launched by MaJAC Managing Director Sang Mendy and West Coast Radio's Gibriel Jassey.
They first held the Media Run Challenge on Saturday, June 7, 2020.
Amadou O. Bah, Acting Secretary General of the Committee, introduced the meeting to all partners and expressed his gratitude to the Board of Directors, management and staff of GTBank, Africell and CPA.
Reacting to the visit, Dodou Bojang, General Affairs Manager, said he was delighted with the visit and assured the Media Run Challenge of his office's willingness to partner for new commitments. Dodou advised the media team to contact organizations such as the Youth Empowerment Project and the International Organization for Migration, especially for the December race.
At Africell, Modou Faye, Deputy Director of Communication congratulated the committee for organizing the anniversary and also expressed his company's commitment to further collaboration with the Media Run Challenge.
Lamin Fatty, National Coordinator, Child Protection Alliance, said it was an honor to have his organization partner with the Media Run Challenge for the anniversary. Like others, he suggested the possibility of signing a memorandum of understanding for other activities.
The tour team will visit other partners like UNICEF, Child Fund and GAMBEGA who all supported the Media Run Challenge to celebrate the second anniversary.
Ebrima Darboe, a member of the tour team, described the visits as fruitful saying that they generated ideas on what needs to be done to strengthen the relationship between the CRM and its partners.
Source: Media Run Challenge Committee


Post views:
34