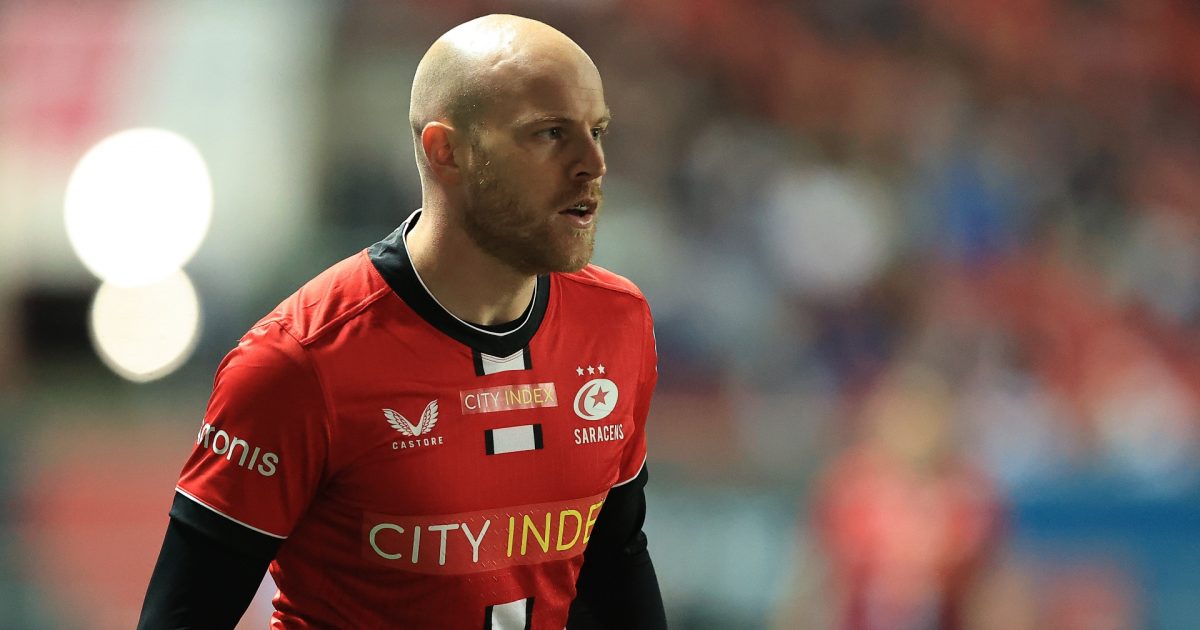 Mark McCall has praised the impact of former England international Joe Simpson during his short stint at the Saracens upon their return to the Gallagher Premiership. It was on September 13, following the September 9 suspension of new signing Ivan van Zyl, that Londoners announced they had retained the 33-year-old for a month to help launch their season.
So far, Simpson has come off the bench in the opening night win over Bristol and having started in last weekend's friendly win over Ealing, this Saturday's game at Leicester will be the last game. before South African van Zyl is free to play again.
"We're so lucky to find someone as experienced as Joe to fill this short-term gap with Ivan getting a ban so that was great," McCall enthused when asked for his verdict on Simpson, the scrum half who won his one and only England Cap as a substitute at the 2011 World Cup.
Ollie Phillips' guests on the latest RugbyPass Offload
"But also, he has just integrated brilliantly. He knew a lot of our players. He had played with Billy (Vunipola) and Alex Lozowski when they were together at Wasps, but he was brilliant.
"We played a Team A game against Ealing last Friday night and Joe played it. He had a big influence on the young players in this group, so we are very happy with him.
Ivan van Zyl was suspended for four matches by an independent disciplinary panel following his red card against Ulster.

The full judgment is available here: https://t.co/Z5hZWEC1Bo pic.twitter.com/mdberGLwqd

– England Rugby (@EnglandRugby) September 9, 2021
The reason the Saracens searched for Simpson in a short-term contract with Gloucester was because former Springboks half-back van Zyl was given a red card in a preseason game at outside Ulster for taking on Craig Gilroy in the air. In the disciplinary hearing that followed, van Zyl accepted the charge and was suspended for four games. McCall would not be determined whether the length of the suspension was justified. "It is what it is and it will be available to play after this weekend."
However, in the full judgment released after the hearing, it appeared that while the RFU acknowledged that the offense "was not gross negligence, it was serious enough to warrant a mid-range entry point" . This contrasted with the Saracens' point of view where a supporting submission from van Zyl said the offense should be rated at the lower end of the seriousness scale.
"It's a really good way to approach it"

– Saracens boss Mark McCall has spoken about exactly when his five-Lions contingent could return to Premiership action#The Lions #PremRugby #Brash #LEIVSARhttps://t.co/8BLEWQwqki

– RugbyPass (@RugbyPass) September 29, 2021
advised
No more news
RugbyPass + subscription
Join RugbyPass + now and join the conversation with all new comments!
JOIN NOW