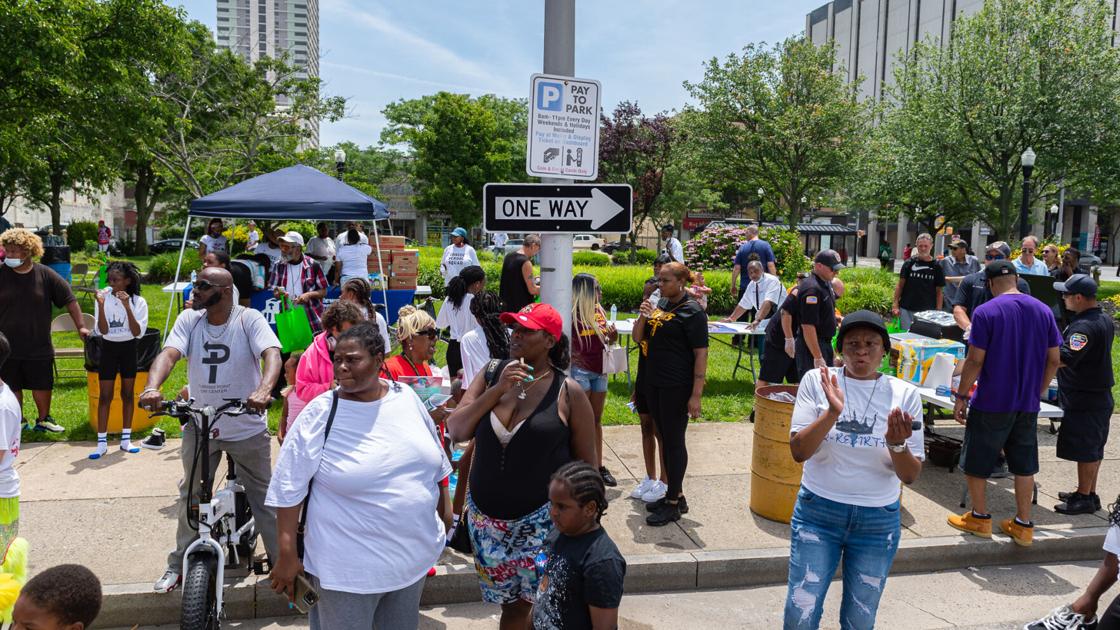 ATLANTIC CITY – When City Councilor LaToya Dunston began planning a day of unity for her city…
Although Holmes, a city police detective, and Shay Steele, a city fire department captain, play important roles in Atlantic City public safety, they said on Saturday they were wearing a different hat: Mentor.
The men represented the Omega Psi Phi fraternity, of which they are a member, to showcase some of the positive organizations that exist in the city.
Steele, who is also chairman of the Atlantic City Education Council, said there was a need for everyone in the city to do more, and that the recent violence was a call to action.
"Something has to be done," he said, asking parents to get more involved. "I don't think if that happened in Northfield or Linwood, we would have such a slow response to this outbreak. "
Several other Dunston council members also attended the parade, including independent mayoral candidate Mo Delgado, Aaron "Sporty" Randolph and Kaleem Shabazz.
ATLANTIC CITY – While city officials all agree that the violent crimes at the complex…
"I'm glad she put this in place," Randolph said. "It's really necessary in our community. "
Shabazz added that he would like this to become an annual affair.
Acting Atlantic City Police Officer James Sarkos, who also participated in the parade with several officers, said that due to the COVID-19 pandemic, many community, school and youth activities were not available. He said that when the pandemic ends, a lot of these things are coming back to the city.