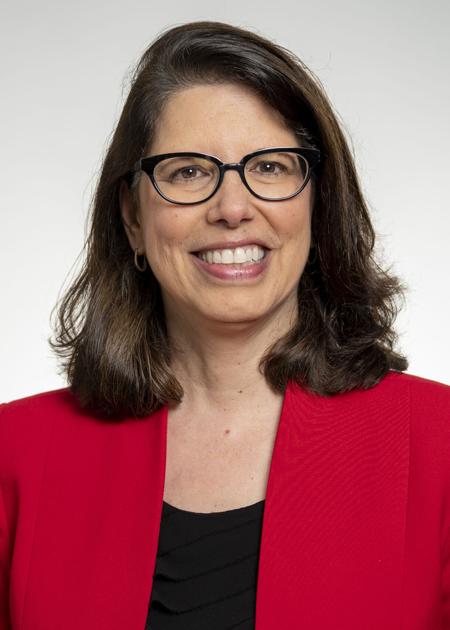 In the minds of many young children, scientists wear goggles, create explosions, pour chemicals into beakers, and wear white coats. As a child, Maria Gallo, her nose in the books, told her family that she couldn't wait to have that white blouse.
When she got her doctorate. in genetics from North Carolina State University, his friends and family gifted him the long-awaited white coat. It was this accomplished goal and her lifelong love of learning that led her to her new title of 20th Chancellor of the University of Wisconsin – River Falls.
"My dad would always say, 'You went to school and you never left it', and it's true," Gallo said.
When the opportunity arose to continue her educational journey with UW-River Falls, it was the perfect fit.
Someone drew my attention to the job posting and said, "read the profile… this sounds like you. She read it and he did, Gallo said. "I think it's beautiful when you're in good shape, because that's what it is."
At the top of her priority list are students and their success. "This is an area where UW-River Falls wants to improve," she said. "And that's perfect with what I want to do and bring from previous institutions."
The Center for Scientific and Technological Innovation was one aspect of the university that attracted Gallo. "This is a state investment in the university in an area where we have great growth potential," she said. "And I also think it's transformational for our students."
With every new job or new institution comes a learning curve. "It's all about listening and learning," said Gallo. "I'm not just coming to implement the change or do the things you want to do. This is what we want to do.
To start this process, Gallo went on a listening and learning tour, starting to get a feel for the university, its staff, students, alumni, community and overall goals. .
"'We are all paddling in the same direction,' as they used to say when I was at the University of Hawaii. I have to paddle this canoe in the same directions.
About 30 years ago, when Gallo lived and worked in the St. Paul area, she took inspiration from the culture and the landscape to purchase her first hybrid bike and kayak. Now she has returned to where her love for these outdoor activities started and has already enjoyed them again.
"I think that's another plus," said Gallo, "is that we have a great location here in River Falls… integrated into a rural community, but the Twin Cities are also very close. Innovation always happens at the margins, right at the intersections. And I think that's exactly where we are. We therefore take advantage of this rural urban interface. And it's very exciting for me.