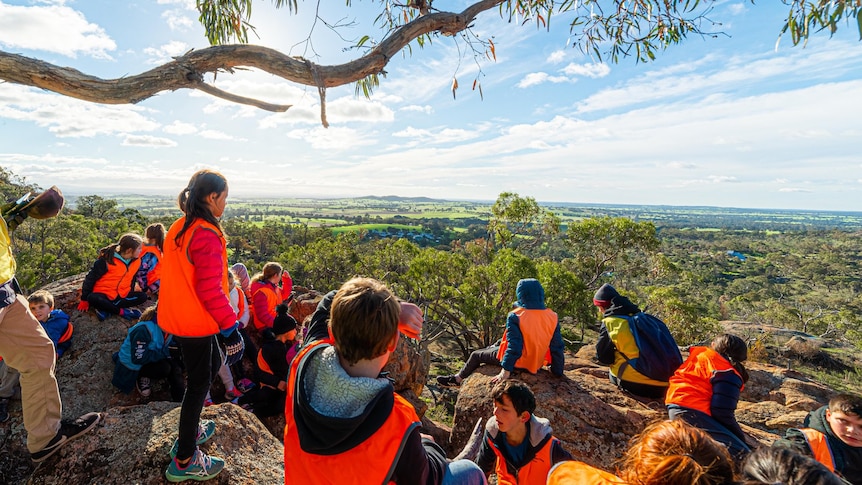 Generous benefactors have ensured a charity that runs school camps for young Victorians has been able to operate again after facing insolvency and the prospect of closing at the start of the summer.
The benefactors donated $45,000 each to the Victorian Blue Light Youth Camp at Union Hill in Maldon, which has been running camping events in central Victoria for 30 years.
These funds enabled the charity to pay its staff and purchase items such as food for camp attendees.
School camps were unable to take place in Victoria due to COVID restrictions until the end of November, and several school camp organizations were unsure if they could reopen.
The Victorian Blue Light Youth Camp held its first school camp of the year last week and its executive director, Jonathan Mitchell, said they now have bookings for the next two years, with only a few places available this year.
"It definitely helps us go from red to black, but with that, as charities, we need to raise enough funds to support our charity programs."
Post-pandemic job offers
The Victorian Blue Light Youth Camp also organizes cycle education lessons for schools and outdoor education lessons to bring vulnerable children into nature where, Mr Mitchell said, they could learn confidence and improve their interpersonal and emotional skills.
The camp was in danger of closing late last year after racking up debts of around $300,000 due to lost income from school camps during the pandemic.
Mr Mitchell said the group had lost around 10 of its 25 staff as a result, but was now encouraging people with the right skills to get in touch to fill vacancies.
PGL Campaspe Downs was also in a position where it was unable to run camps and lost approximately $1 million in revenue throughout the pandemic.
Manager Amy Cockroft said this year has started well, with around 300 children attending the adventure campsites near Kyneton this week.