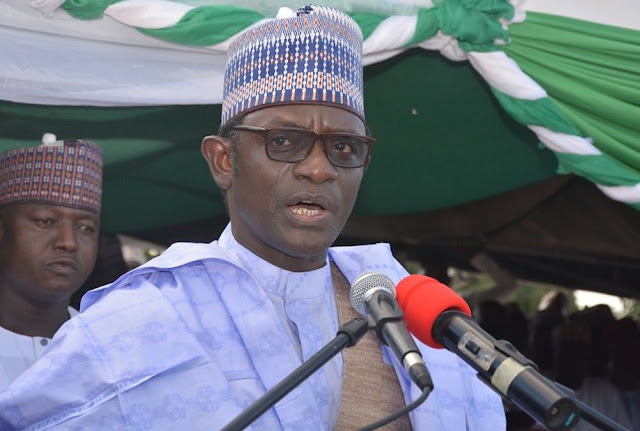 Yobe State Governor, Hon. Mai Mala Buni assured the All Progressives Congress (APC) delegates and the general people of the state that her administration remained committed to delivering on all campaign promises made to voters.
Buni said this while addressing delegates shortly after he was affirmed by delegates from all 17 local government areas in the state as a candidate for the governorship of the APC in the 2023 general elections held. at the government house event grounds, Damaturu.
The governor said he remains committed to adhering to his campaign mantra of continuity, consolidation and innovation to ensure the completion of all projects started by his predecessor as well as those started by his administration.
He said that his administration has since its inception viewed the execution of projects, especially those initiated by his predecessor, as a task that must be accomplished by ensuring that any ongoing project, including those initiated by his administration, will be completed.
"As I promised after taking over the administration from our boss Senator Ibrahim Gaidam in 2019, all the projects started will be completed, this has been achieved as many projects including Damaturu cargo airport have been completed and will soon be commissioned by President Muhammadu Buhari.
"During my inaugural address, we promised to establish a functioning primary health care center in each of the 178 political wards in the state and to date, 138 have been fully completed while the others will soon be completed."
Buni expressed his joy that all the projects launched by his administration, such as the construction of modern markets in Damaturu, Potiskum, Gashu'a and Nguru, are in various stages of completion.
The governor also said that other sectors such as youth empowerment, agriculture and education have received deserved attention, ensuring more efforts for sustainability and progress.
He stressed the need for people to redouble their efforts to invest more in agriculture, describing the current global economic situation as difficult.
"We need to invest more in agriculture because what we are facing globally, especially food scarcity, needs no mention.
He hailed the order and maturity shown by delegates, party and INEC officials during the affirmation, describing it as a clearly demonstrated unity in Yobe politics.