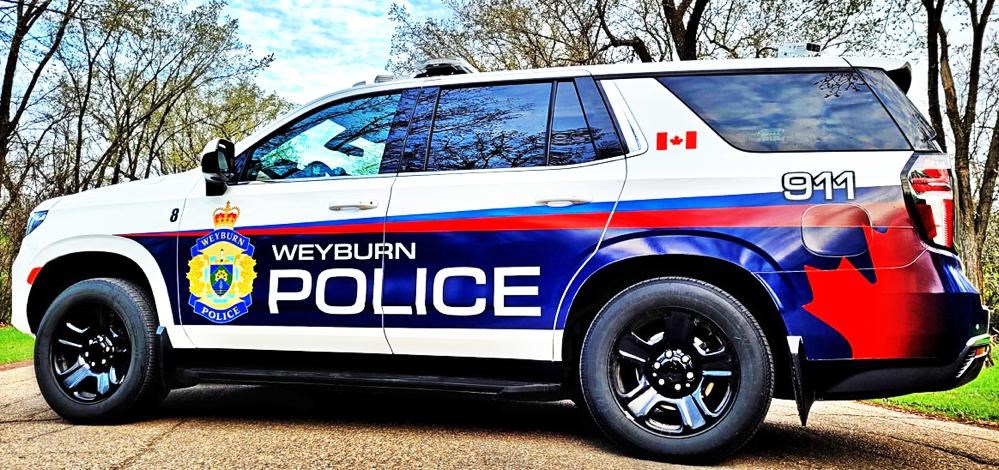 Weyburn Police responded to 107 calls for service from September 19-25 and laid 25 charges, 18 of them under the Road Safety Act.
WEYBURN – The Weyburn Police Service (WPS) had a busy week responding to 107 calls for service in the period September 19-25, resulting in a total of 25 charges. Of the charges, five were laid under the Criminal Code of Canada, 18 under the Highway Safety Act (TSA) and two under the Vehicle Equipment Regulations (VER).
The majority of charges over the past week were related to trafficking, with 20 of the week's 25 charges falling under either the TSA or the VER. Of the 20 traffic-related charges, eight were issued to drivers who exceeded the speed limit and seven to drivers who operated a vehicle without a valid driver's license or valid registration on the vehicle they were driving.
An adult man is facing a criminal charge of uttering threats to cause harm following an investigation in which an adult woman expressed concerns for his safety. Weyburn Police Service has requested assistance from another police service as the man does not reside in Weyburn.
Officers responded to a reported "car search" in which the owner, alerted by the barking of his dogs, looked out the window and observed a youth searching his parked vehicle. An officer was patrolling nearby and immediately rushed to the scene.
The owner provided a detailed description of the culprit and told the officer he saw the youth enter a nearby residence. The owner said he only wanted to speak to the youngster and let him know as nothing was missing or damaged. Police located the youth and a warning was given in the presence of the youth's parent.
An adult woman is facing multiple charges following a late morning incident in which she physically assaulted an adult man who refused to allow her to use his vehicle. The investigation revealed that the woman, who was on a probation order at the time, had physically struck the man and caused damage to his vehicle and cell phone. The woman was charged with assault, mischief to property and breaching a condition of her probation.
Officers also responded to a variety of other calls, including alarms, domestic disturbances, suspicious people or vehicles, mental health issues, requests to verify an individual's well-being, harassing communications and calls. regarding animals or regulatory issues.
*Anyone with information regarding any of these cases, or any other criminal matter, is encouraged to contact the Weyburn Police Department at (306) 848-3250, the local RCMP detachment at 310-RCMP (7267) or Crime Stoppers at 1-800-222-TIPS (8477).